X Factor judge Tulisa has revealed she hasn't had to give her Girls, Lucy Spraggan, Ella Henderson And Jade Ellis, any advice about handling the fame that comes with the show because they're all "tough cookies".
During an interview at ITV headquarters, the N-Dubz singer who's ditched her peroxide blonde locks for dark hair again ahead of the first live show this Saturday, told The Huffington Post UK: "Everyone seems to get the gist of how it works.
"I think at this stage it's a lot easier than how it's going to be at live shows, so I'm sure there will be scenarios then when I might have to sit down and reassure them, but as it stands they know what they're doing."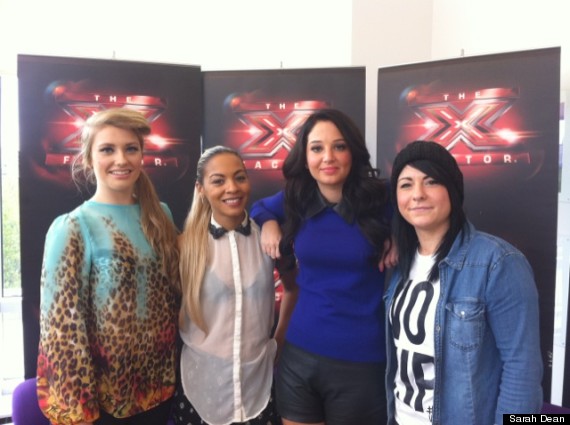 Ella Henderson, Jade Ellis, Tulisa and Lucy Spraggan
The outspoken judge added: "Sometimes as a mentor you don't want to talk for the fact of talking… I take one look at a person and have a short conversation with them, and from the second I meet them I know what they are about."
Tulisa, who appeared to be the only judge to be genuinely happy with her X Factor category when Simon Cowell broke the news two weeks ago, said of her girls: "I'm very confident. Obviously you never know what could happen, as you've seen before, the whole way everything is perceived before the live shows just completely gets flipped on its head once they start."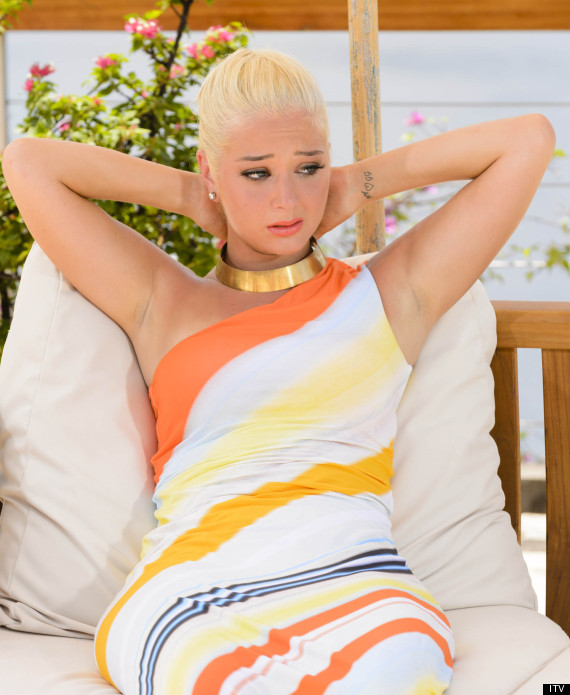 An emotional Tulisa at Judges' Houses
Last year Tulisa mentored the Groups and won the competition with girl band Little Mix, a victory she's hoping to repeat: "All I can do is give 100 per cent to my girls… fingers crossed that means one of them will win."
INTERVIEW: Tulisa reveals her plans to quit showbiz
Meanwhile, Tulisa and her girls are also rooting for wildcard act Amy Mottram to the return to the show: "They miss her like hell," she said.
"They got to know her and go through the emotions behind the scenes, whereas I only got to see Amy when I delivered the news.
"She is so lovely and one of those people where you know there isn't an ounce of bad in her body. The way she reacted, she was hugging me, which made it even more heartbreaking," Tulisa revealed.