Homeland returned to our screens - in a phrase, different but the same.
Producers, quite rightly, saw no reason to mess with a formula that has disturbed and enthralled audiences on both sides of the Atlantic and picked up a doorstep load of Emmys.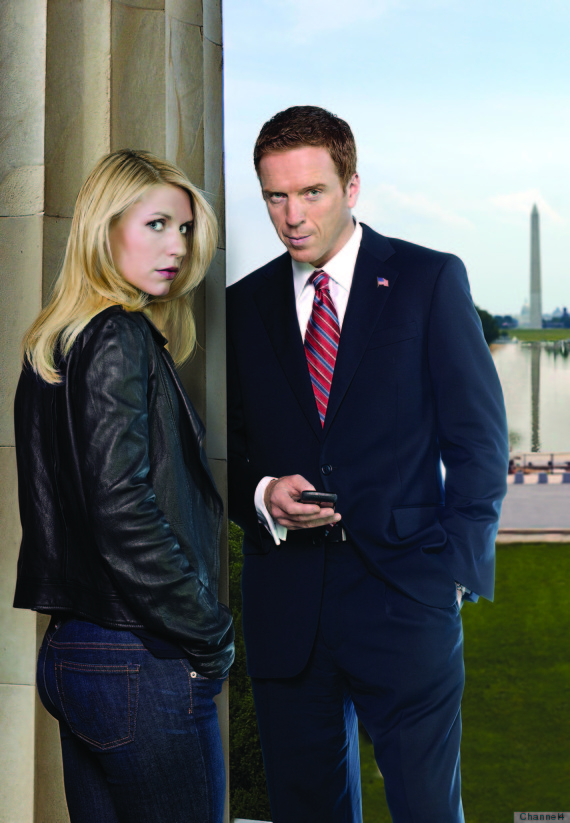 Claire Danes and Damian Lewis are back with Homeland - standard as high as ever
The two bookend challenges for a second series remained how, realistically, to continue Nick Brody (Damian Lewis)'s narrative arc once he'd failed to pull the pin on himself during last series' finale, and how to bring Carrie Mathison (Claire Danes) realistically back into the fold, once she'd opted for shock therapy to alleviate her symptoms of bipolar disorder, and succeeded in pulling the pin on her CIA career.
It seems strange to say, but what they did with Carrie – overlooking her ignominious booting-out from the Agency and re-recruiting her to deal with a Lebanon informer who would only talk to her original handler, even if that highly-trained agent could barely be persuaded away from preparing a soup out of some veggies – was the more believable of the two. It was a testament to Claire Danes' complete ownership of the role that this seemed just about credible, and it was worth it to see her smile as she dealt an unseemly blow to a would-be assailant and escaped under a headscarf. She was back where she belonged, under Saul's kind aegis - the writers' difficult job done in one swift episode.
Meanwhile, Brody, despite being the more desk-bound of the pair, had even more going on. The new golden boy of Congress found himself being sought for higher office, along with the small challenge of Abu Nazir's emissary managing to get to him even under the Capitol – sneaky – and persuading him towards CIA mischief-making.
This led to a triangulation of the original storyline, with Brody building a connection with Carrie's Agency boss (and ex-fling), David Estes. Carrie's own reunion with her former lover/target can hopefully be only a few plot-turns away.
Judging by this first episode, Series 2 promises to paint on a broader canvas than we saw previously, with Brody's daughter, surly at school, conspiratorial at home, emerging as a increasingly strong character in her own right, capable of swinging a storyline. Meanwhile, the Brodies provided an unwittingly comic episode as Jessica discovered her husband's secret devout faith – and looked as though something a lot worse had happened.
In the ensuing flurry, even Damian Lewis's American accent appeared to get a little unhinged, a rare lapse in concentration of which Brody would surely disapprove.
MORE: 5 Reasons We Love Homeland...
There will always be those who believe that Homeland should have gone out, along with Brody, in a blaze of one-season glory.
Gideon Raff, the exec producer and creator of the original Israeli Hatufim, on which Homeland was based, assured me personally a while ago this was never the plan - there were always longer-term ideas, but then he would, wouldn't he?
Either way, the pressure on this show to maintain the preternaturally high standard of its debut season is unprecedented and, so far, it hasn't dropped a ball.