David Beckham has broken a few hearts in his professional career, but he has made others beam as well, as he did on Saturday when he handed a female fan his match shirt.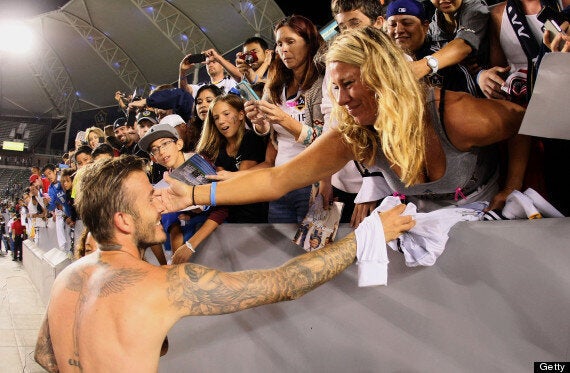 The lucky lady got her hands on Beckham's number 23 LA Galaxy shirt despite their 2-1 defeat at home to Real Salt Lake. Beckham's new blonde friend, having tenderly stroked his beard, then made her move and hugged the most recognisable face in sport.