A 25-year-old British football coach has been fatally stabbed on a Manhattan street in the early hours of Sunday morning.
Jones, originally from Tarleton, Lancashire, was seen arguing with a man with a pony-tail on 14th street around 4:30am, according to The Daily News. The man then slashed Jones in the head and neck.
An NYPD spokesman said Jones he had a severed ear when police found him.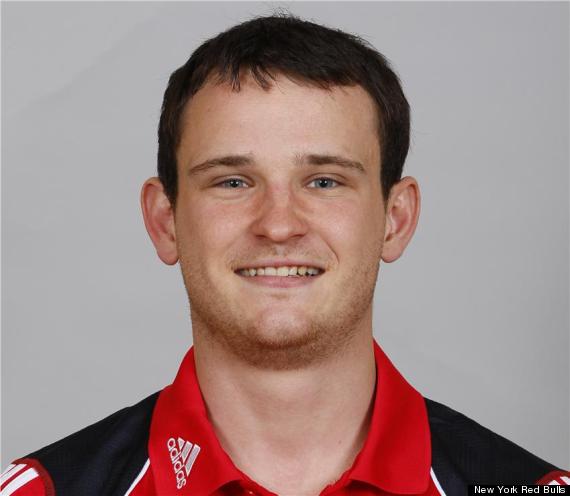 Mike Jones was stabbed to death in Manhattan
"It was a frenzy. The guy was chopped multiple times. He cut the guy's ear off. It doesn't get any more personal than that"
Jones coached coached junior players with the New York Red Bulls having previously played for Lancashire side Hesketh Bank FC.
A spokesman for the Red Bulls said: "We are aware of this tragedy and on behalf of the entire organisation, want to send our most heartfelt condolences to Michael's family, friends and loved ones.
"He was a tremendous individual, a fantastic coach who loved soccer and a terrific friend for many of us.
"This is truly a sad day for our soccer community and we will do our utmost to help authorities in their investigation of this case.
"Our thoughts and prayers are with Michael's family at this time."
Jones was taken to Bellvue hospital but was pronounced dead on arrival.
The suspect was caught fleeing the scene on CCTV which police have released.
John Parkinson, treasurer of Tarleton Corinthians who Mr Jones had also played for, said everyone knew him as "Jonesy".
He said: "We are trying to come to terms with it. He was a genuine lad, no trouble. He was not a lad who would look for trouble or anything like that. He is not the sort of lad that would be up to no good...it's a big shock to us. We are stunned."
Mr Parkinson said his wife Betty, who is the chair of the club, had been to see his parents and that they were "in a state of shock".
He said Mr Jones had been with the senior team from the age of 17 until he went to the US on a scholarship.
"He came home around November time and played football with us. So he kept in touch with everybody. He was just one of the lads."