Australian Prime Minister, Julia Gillard, is hard as nails and here's the video to prove it.
Tony Abbott, the Australian Leader of the Opposition, was torn to pieces by the PM in a row over sexism and misogyny.
The opposition was attempting to pass a motion to fire the Speaker of the House of Representatives, Peter Slipper, who caused outrage last month after sending some rather vile sexist text messages to an aide.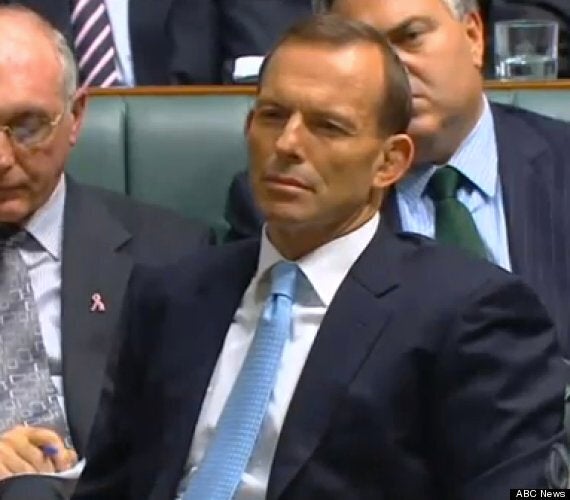 Abbott got a proverbial pasting
Gillard was having none of it. She took to the despatch box and proceeded to belittle an increasingly uncomfortable looking Abbott, highlighting his own, quite frankly atrocious, record on women.
Quoting Abbott directly, Gillard recalled an interview he had given on the underrepresentation of women in positions of power.
"If it's true that men have more power than women generally speaking, is that a bad thing?
"What if men are by physiology or temperament, more adapted to exercise authority or give commands"
Gillard also recalls when she was "offended on behalf of the women of Australia"' when Abbott described abortion as "the easy way out" and that what the women of Australia need to understand "is that they do the ironing".
Gillard continues: "He says that people who hold sexist views are not appropriate for high office. Well I hope the opposition has got a piece of paper and is writing out his resignation.
"If he wants to know what misogyny looks like in modern Australia he doesn't need a motion in the house of representatives, he needs a mirror."
Despite surviving a vote, Slipper resigned as Speaker on Monday.
The Australian fondness for the odd expletive was superbly illustrated in his controversial texts. Referring to a former Australian minister, Mal Brough, Slipper said: "Brough is a c**t,'', followed shortly after with: ''Funny how we say that a person is a c**t when many guys like c**ts.''

Not content with his lexical musings on that harshest of swears he continued by using it to describe female genitalia: ''They look like mussell (sic) removed from its shell. Look at a bottle of mussel meat. Salty C**ts in brine.''
Related