Someone may need to tell Lady Gaga that Halloween is still a few weeks away.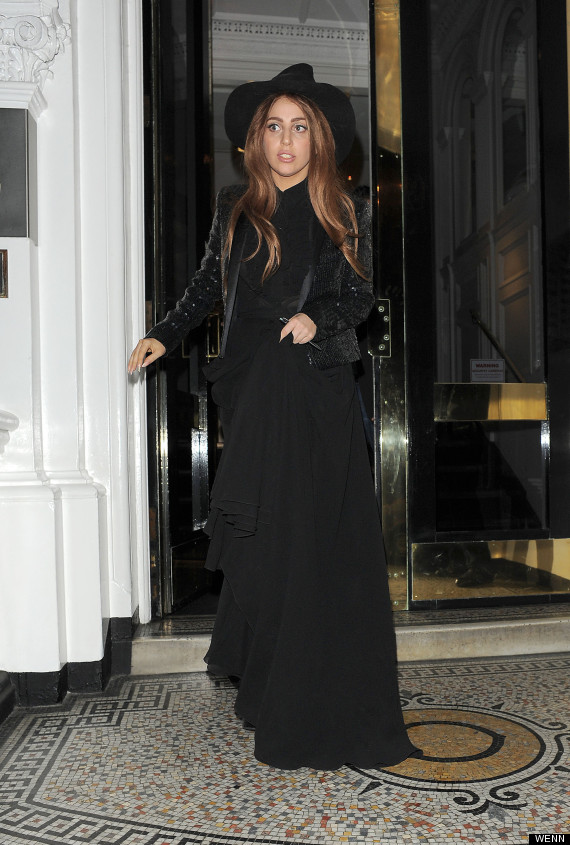 She paid a visit to Wikileaks founder Julian Assange (we asked our pals on the news desk about that one) yesterday dressed up as a witch.
Lady G was totally rocking the Grotbags chic as she left the Ecuadorian embassy in London, where she spent five hours with Assange, who is currently living inside the embassy to avoid arrest for leaking confidential government documents (again, thanks news team).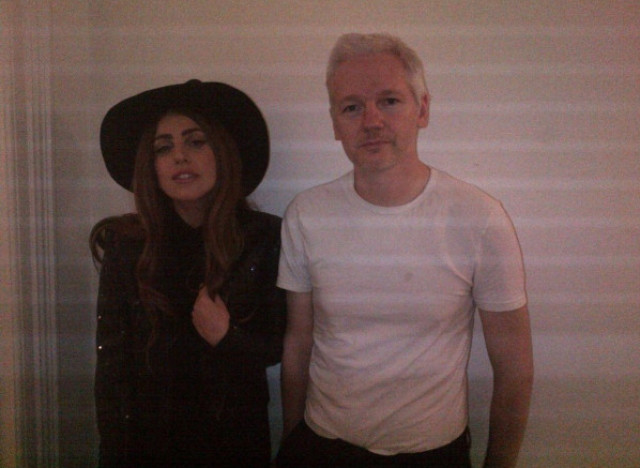 She refused to talk to photographers as she left, continuing her silence which saw her get booed at her Harrods perfume signing on Sunday.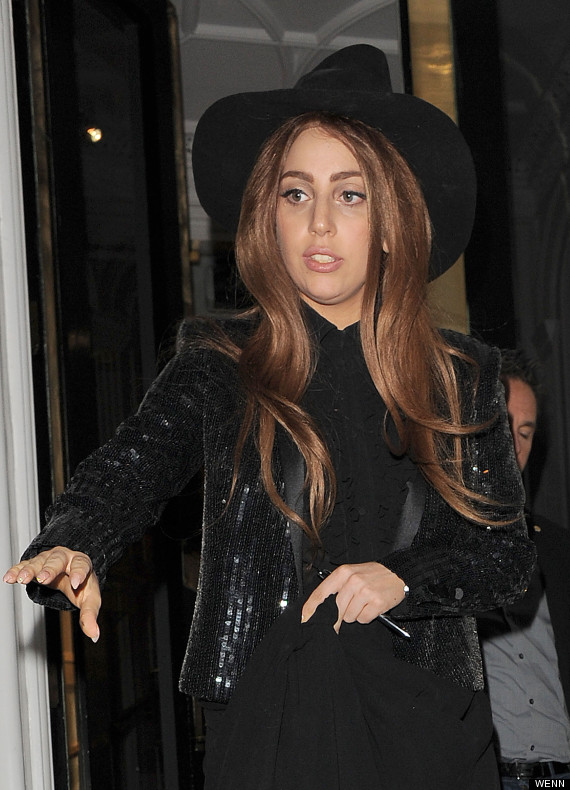 In other Gaga-related news, she has thanked the staff of London's Dorchester Hotel for helping her get better after she vommed on stage in Spain last week.
After a video of the incident went viral yesterday, she tweeted: "Was praying nobody saw but actually its quite a good laugh if u need one! Check out Lady PukeGA doing Swan "Vomit" Lake.
"I still hit my routine mom!! :) Thank goodness for the Dorchester... I need some tea, I think I just cried a little watching that."
HUFFPOST UK CELEB ON FACEBOOK | FOLLOW US ON TWITTER
ENTER OUR COMPETITION TO WIN THE ULTIMATE AIRPORT LOUNGE EXPERIENCE
> IN PICS: GAGA'S CRAZIEST LOOKS