Heartbroken Karrueche Tran has reason to smile again after being dumped by Chris Brown - he's buying her a house.
The model was left devastated after Chris called off their romance so he could continue building his friendship with Rihanna, but he's softening the blow by offering her plenty of cash.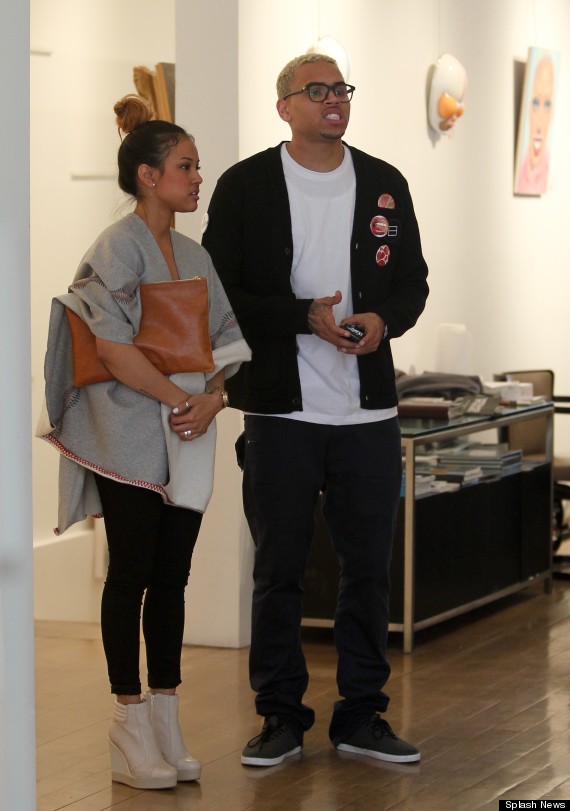 According to The Sun, the US R&B star handed the pretty model a lump sum so she can splash out on her first home.
A source told the paper: "Neither Rihanna nor Chris want to make things harder for her than they already are. Chris wants to set her up financially and do right by her - he wants her to stay in his life if possible.
"Rihanna called Karrueche for a proper heart-to-heart. They needed to air a few problems.
"The girls talked for close to two hours. Rih answered all of the questions and Karrueche had a few home truths to tell her."
After the break-up, Chris released a drunken video in which he confessed he was in love with both of the women in his life.
He said: "I'm a little drunk so I'm gonna be honest. Y'all don't really get the real Chris Brown, so I'd like to just be honest, man. It's just, you know, when you share history with somebody then you tend to fall in love with somebody else, it's kinda difficult.
"It's like, is there such thing as loving two people? I don't know if that's possible, but for me, I just feel like that. Y'all are probably like what the f**k is he talking about right now? But I'm being real."
ENTER OUR COMPETITION TO WIN THE ULTIMATE AIRPORT LOUNGE EXPERIENCE