The Duchess of Cambridge became the "Talk of the Toon" when she was warmly welcomed by the people of Newcastle - and hugged by one young admirer.
Hundreds of well-wishers lined the grounds of the city's civic centre to greet Kate, who was carrying out a string of solo engagements in the North East.
But 10-year-old Terry Campbell, from Blyth, Northumberland, was determined to meet her and joined his teacher, Kim Ramsey, and classmates on a trip to see her.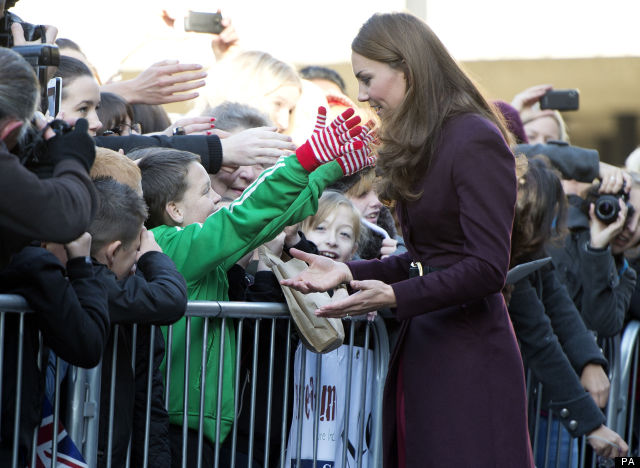 Terry Campbell asks for a hug from Kate..
The Duchess, dressed in a burgundy coat by an unnamed designer which she last wore on Christmas Day, did not need to be asked twice and hugged the schoolboy during a walkabout, leaving him beaming but tongue-tied.
Ms Ramsey, from Morpeth Road Primary School in Blyth, joked afterwards: "This will go down as a cultural and historic event, that's what we're putting it down as. We heard on the radio she was coming so I organised a school trip. Terry's full of life and he said 'I'm going to ask her for a hug' and he did."
The youngster was so overawed by the experience he could only answer "yes" when asked if he enjoyed it.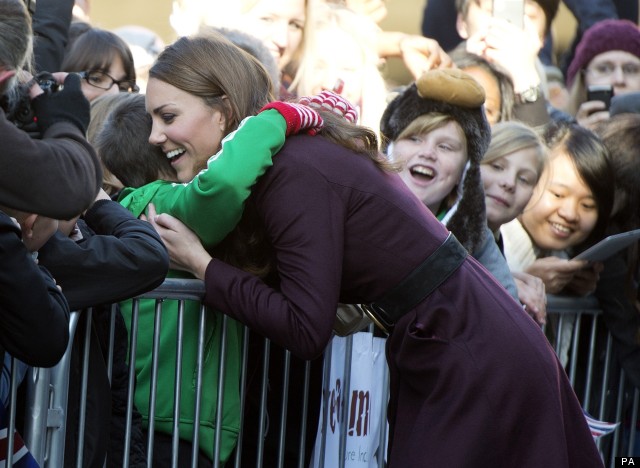 ..who was quick to oblige
The visit is Kate's first official trip to the North East and turned into a solo event when the Duke of Cambridge was forced to cancel his appearance to attend the funeral of his former nanny.

Olga Powell, who died last month, cared for William and Prince Harry when they were young boys, including during the difficult period when their parents' marriage was breaking up in the early 1990s.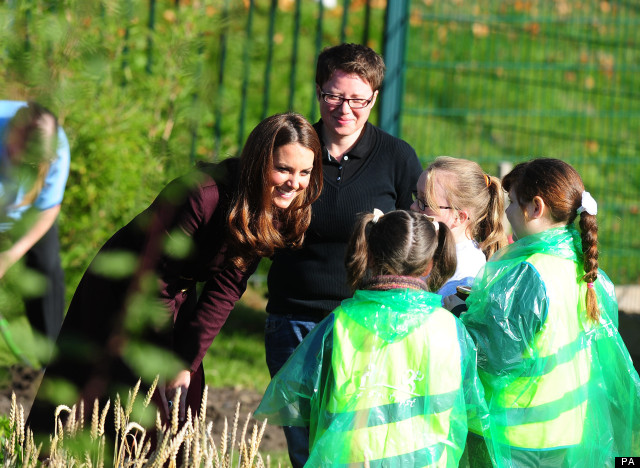 Kate is visiting Newcastle alone as William attends the funeral of his former nanny
Inside Newcastle Civic Centre, Kate met representatives from a number of community organisations which have been helping residents and businesses and working to improve life generally in the city.
She even tried her hand at the Paralympic sport of boccia, a form of bowls, when she joined two disabled players in motorised wheelchairs from the local Percy Hedley School, which teaches children with cerebral palsy and motor disorders.