Former Conservative Prime Minister Margaret Thatcher turns 87 today.
She's been demonised as a milk-stealing war-monger, immortalised on celluloid, in rubber and been the subject of so many internet death hoaxes we've lost count.
At the Brighton TUC Congress in September a stall was set up selling T-shirts bearing messages celebrating her death ("Hey Ho The Witch Is Dead").
Keep scrolling for Spitting Image's version of Thatcher singing 'My Way'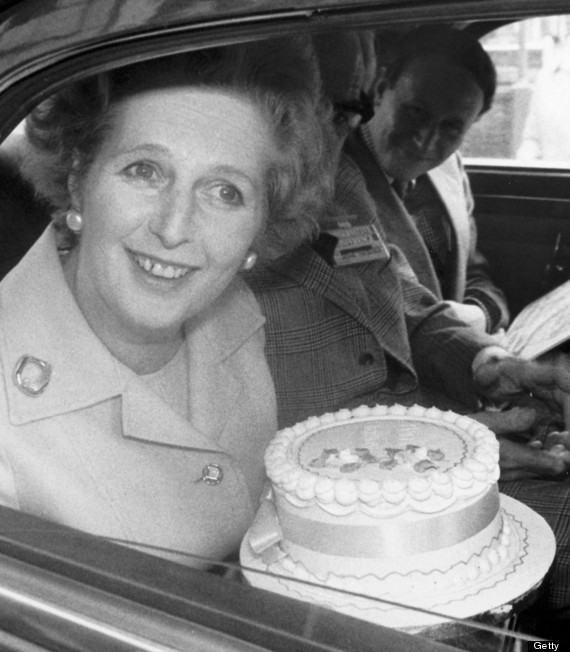 Let her eat cake: Margaret Thatcher in 1977
The shirts were branded "tasteless and offensive" by general secretary Brendan Barber and removed.
However, mugs inscribed with the words "I Still Hate Thatcher" remained available for sale from an adjacent stall.
She's still going strong though, so without further ado, here are 87 pictures of the Iron Lady smiling like a Cheshire cat.
You're welcome.
SEE ALSO: