Anyone worrying that 'Homeland' set too high a bar for its first series can stop fretting after Series 2 Episode 2.
After last week's premiere episode put Carrie back in the action in Beirut, the intelligence proffered by her old city contact about a meeting with Abu Nazir kick-started a chain of events in Lebanon and Washington, in which both Carrie and Brody would be intimately involved.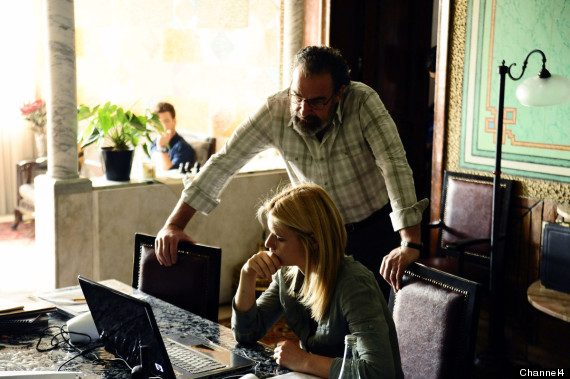 Carrie was back in Beirut, and back at work
For Carrie, any pretence that she didn't belong in the field was long gone, as she followed her nose, across Beirut rooftops and into danger for herself and colleagues, in her determination to get to Nazir.
Saul's dilemma was all too familiar from the first series - that his protegee Carrie always fell off message, caused all sorts of problems... and always got results - a loose cannon that somehow nevertheless found its target. How do you solve a problem like will o' the wisp Carrie, particularly when a final twist to the episode proved the wilful ex-agent could have been more right than even she realised about her old Nemesis Brody?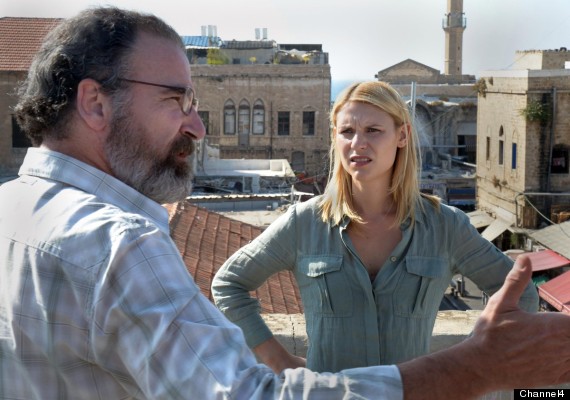 But it wasn't all plain sailing, as Carrie sometimes forgot to follow the instruction manual for espionage
Meanwhile, in Washington, Brody was invited ever further along the corridors of military intelligence, culminating in a seat inside the Situation Room, as events in Beirut were beamed back to DC. We watched Brody watching, wide-eyed, as the assassination of his ideological soulmate, visible on the screen, was plotted by the men around him.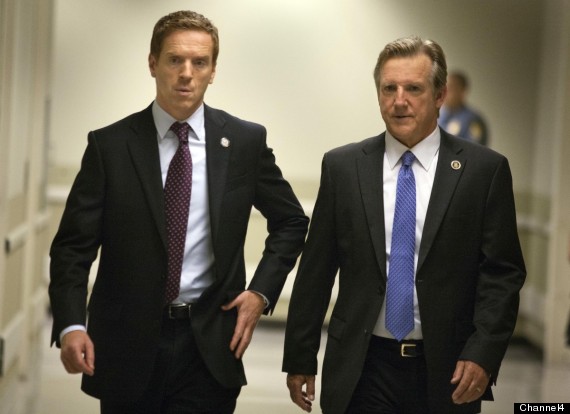 ...and Brody forgot to read the small print on the Official Secrets Act
Brody's actions - from within the very room - were audacious in the extreme. The claustrophobia, the split-second timing, the writers' very cheek of the plotting, all made these few seconds as tense as anything 'Homeland' has yet provided, and it's only the second episode, for heaven's sake.
Click here for more TV Reviews
Homeland series 2, episode 2