Liverpool Football Club has announced they will be staying at their 'spiritual home', Anfield, with a view to expanding the capacity of the legendary stadium to 60,000 in a £152m project.
A £25m government grant has been secured by Liverpool City Council to regenerate not just the club's ground but the Anfield area, two years after American owners Fenway Sports Group (FSG) completed their takeover of the club.
The first planning application for the Anfield project is expected to be submitted next summer, meaning work could commence in 2014 with a planned finished date of 2016.
The club had long been expected to relocate under the three-and-a-half-year era of the loathed duo George Gillett and Tom Hicks.
As options were being considered it was suggested the Reds could agree to a ground share with city rivals Everton. Although an unpopular option in the UK, it is a common solution for several major clubs on the continent.
But the club has decided to stay in L4 now that, according to chief executive Ian Ayre, "all of the relevant parties are coming together for a common initiative".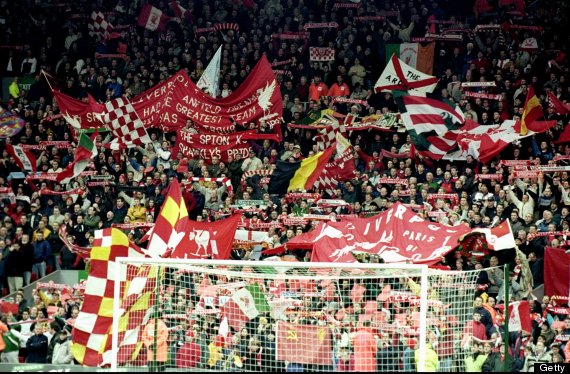 Anfield has been the home of Liverpool since they were established in 1892
"Today represents a huge step forward for the Anfield area," he added. "Everyone at the football club knows the importance of today and there is no question that Anfield is the spiritual home of Liverpool Football Club.
"Any preference we ever had was to stay at Anfield. It's step one, but it's a major step forward. Questions about capacity and cost are not for today. Not until we have certainty."
Anfield currently holds 45,276 and the stadium's Main Stand and Anfield Road stand will undergo major extensions as part of the expansion.
Liverpool will also be able to play at their ground during its redevelopment, as the club bids to compete with Manchester United and Arsenal for greater matchday revenue.
Ayre confirmed there will always be Hillsborough memorial at Liverpool Football Club but said it could be moved away from its current location outside the Anfield Road End.
Anfield has been the home of Liverpool since they were established in 1892.