England's record against Poland is, with a couple of disastrous exceptions in 1973, a favourable one. England have lost just once against their opponents in tonight's 2014 World Cup qualifier.
A fixture synonymous with the end of England's greatest defender, a 'clown', hat-tricks and more, fixtures between the two are rarely dull. Apart from that September 1999 Euro 2000 qualifier with Jack Charlton co-commentating...
1973, WORLD CUP QUALIFIER
A rare sight as England wore yellow, but it wasn't like watching Brazil in what was Bobby Moore's final competitive appearance for the Three Lions. Sir Alf Ramsey's side lost 2-0, and Moore was dropped for the return match.
1973, WORLD CUP QUALIFIER
When dropped, Moore allegedly asked Ramsey if he was no longer required at international level. "Of course not. I need you as my captain at the World Cup next year." Brian Clough called Jan Tomaszewski a 'clown', too. The joke was on the Derby boss as well as Ramsey, as England failed to reach next year's World Cup and both would lose their jobs.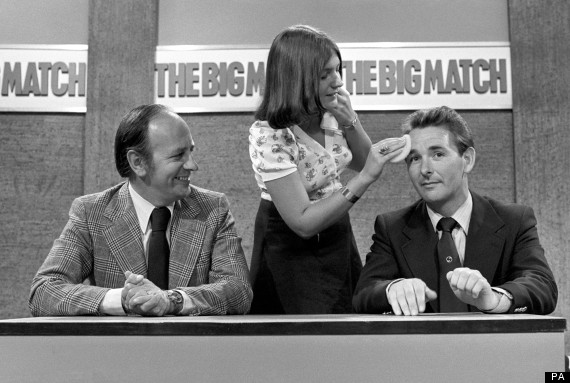 "Now you'll look like a clown, Brian."
1986 WORLD CUP
Apologies for not providing you with Barry Davies' commentary for the '73 qualifier, but here he is in fine fettle in Mexico '86.
1996, WORLD CUP QUALIFIER
David Beckham, in just his second game for England, showcased the vision he remains capable of displaying 12 years on.
1999, EUROPEAN CHAMPIONSHIP QUALIFIER
In Kevin Keegan's first match in charge of England, Paul Scholes hit his one and only hat-trick for the Three Lions.