Back in May, Huffington Post UK fell victim to a Twitter hoaxer claiming to be the teenage daughter of Eminem.
Having heard Hailie Jade's gurgles and squeals on numerous tracks, we were curious to see how the hip-hop superstar's little girl was growing up.
The Twitter account in question featured a number of convincing pictures which claimed to show how the blonde toddler had blossomed into a beautiful woman.
Scroll down for a gallery of girls who claim to be Eminem's daughter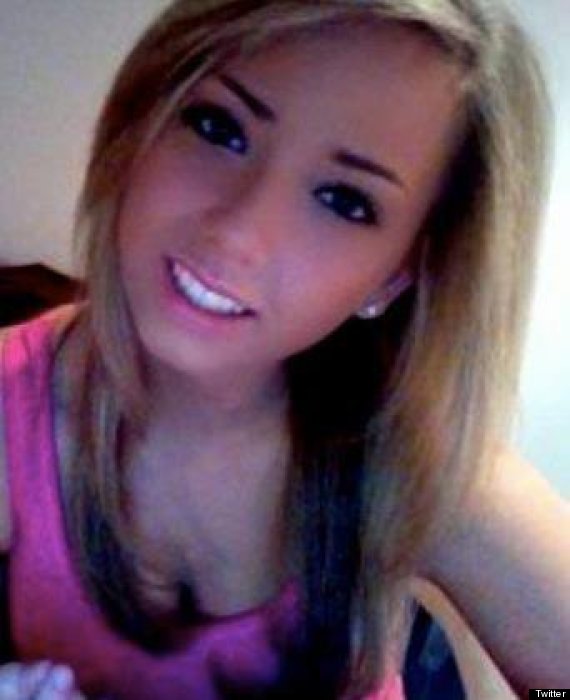 This is not Eminem's daughter. Just so we're clear, this is Twitter hoaxer @Angry_Blonde
Except it wasn't her. We hang our heads in shame, but today, on the big man's 40th birthday, we had another look and found our perky friend @Angry_Blonde is still at it.
Yup, despite the fact we've had it confirmed that this particular angry little blonde is in no way related to the real Slim Shady, she is persisting with the façade.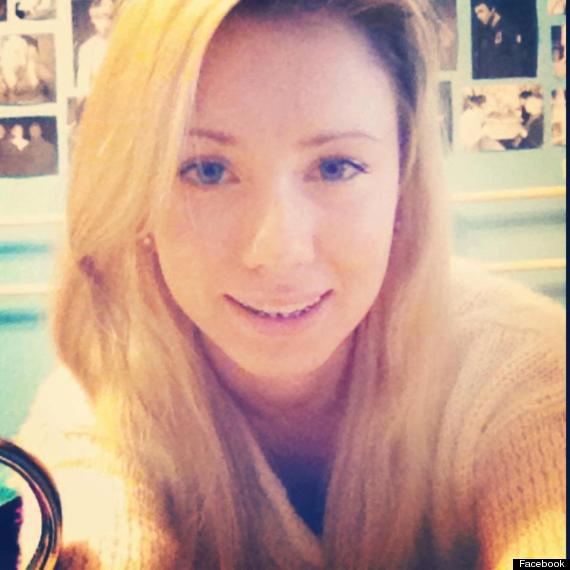 This image is featured on a Facebook profile under the name Hailie Jade Scott Mathers
But the thing is, it's kind of sweet. She's about as far removed from your average internet troll as you can get.
There's no spite, no bile and she continues to tweet messages of support and profess undying love for her, er "dad" to her near 59,000 followers.
SEE ALSO:
In our defence, E! News also fell for the ruse, with the editor grudgingly admitting: "Hats off to Angry_Blonde, the keeper of the most elaborate imposter account we've seen yet."
While @Angry_Blonde has been termed "creepy" by NewMediaRockStars, there's nothing controversial in her Tweets and by all accounts, Eminem is a great dad.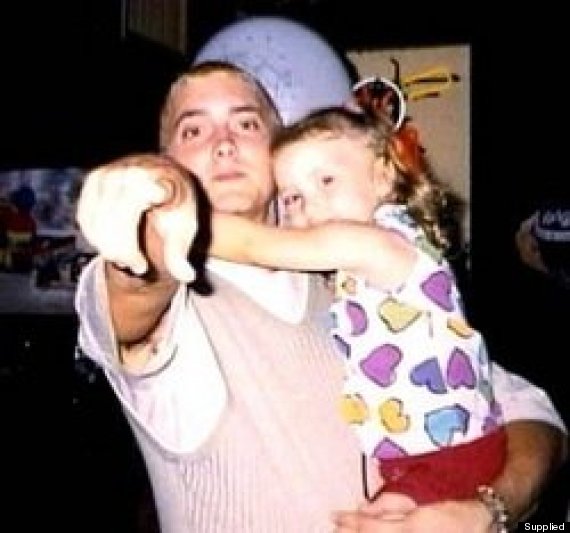 Daddy's girl: We're pretty sure this is the real Hailie
Curiosity piqued, we kept looking, and found a further handful of online presences who claim to be the rapper's daughter.
Twitter user @hailiejade_x posts a similar stream of tweets urging her 14,000 followers to report imposters and retweeting messages of support for Eminem.
Conducting an #askhailie session on the unverified account, she reveals she hopes to be a teacher and says she's not "allowed" to post pictures of her family online.
A linked Instagram account's opening gambit reads: "THIS IS MY ONLY ACCOUNT!!! Yes I am Eminem's daughter so please stop asking. :) + please stop asking for photos of my family I only post photos of me."
A further Instagram account in the name of hailie_mathers_rp claims: "Hi I'm Hailie Jade, eminems daughter!!! ☺.
To her credit she informs Eminem fans: "You do know I'm just an rp (roleplayer) right?"
In March, a video landed on YouTube purporting to show "Eminem's daughter Hailie Jade Scott" dancing and singing to er, One Direction.
Comments have been disabled on the clip, which has been viewed more than 160,000 times.
What's more, there are further Hailie Jade Mathers profiles springing up on Google Plus.
So, that's as clear as mud then.
In summary, having scoured the internet for a 16-year-old blonde called Hailie, we ourselves are starting to feel old, slightly creepy and very, very confused.
Are you the real Hailie Mathers? Can you prove it? Email sara.nelson@huffingtonpost.com. Don't worry, we're not going to ask you for a load of Eminem pictures, we just want to get to the bottom of this!
Will The Real Hallie Mathers Please STAND UP