The golden throne in which Bradley Wiggins celebrated his Olympic win with a laid-back double-handed peace sign is set to fetch up to £15,000 at auction.
Wiggins, 32, relaxed in the throne after the mammoth effort of winning gold in the London 2012 Olympic time trial just weeks after becoming the first Briton to win the Tour de France.
The win at Hampton Court, Surrey, was Wiggins' fourth Olympic gold to add to the silver and two bronze medals he has won in total from the Beijing 2008, Athens 2004 and Sydney 2000 Games.
Wiggins races on the road circuit with the Sky Pro Cycling team.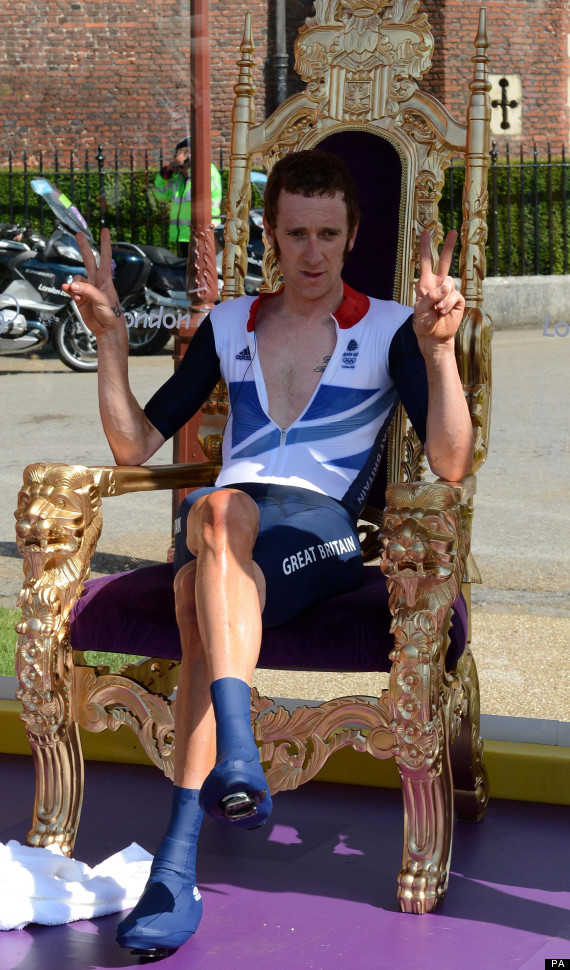 Auctioneers Graham Budd Ltd have put a £10,000 to £15,000 estimate on the throne when it goes up for auction at Sotheby's on November 6.
Describing the throne as "impressive", Mr Budd, said: "The iconic image of Bradley Wiggins resplendent on his golden throne at Hampton Court Palace led to a series of royal metaphors in the press such as King of Kilburn and The Sovereign in the Saddle'.
"2012 has definitely been Bradley Wiggins' year, not only triumphing at the Olympics, but also winning the Tour de France, just weeks before."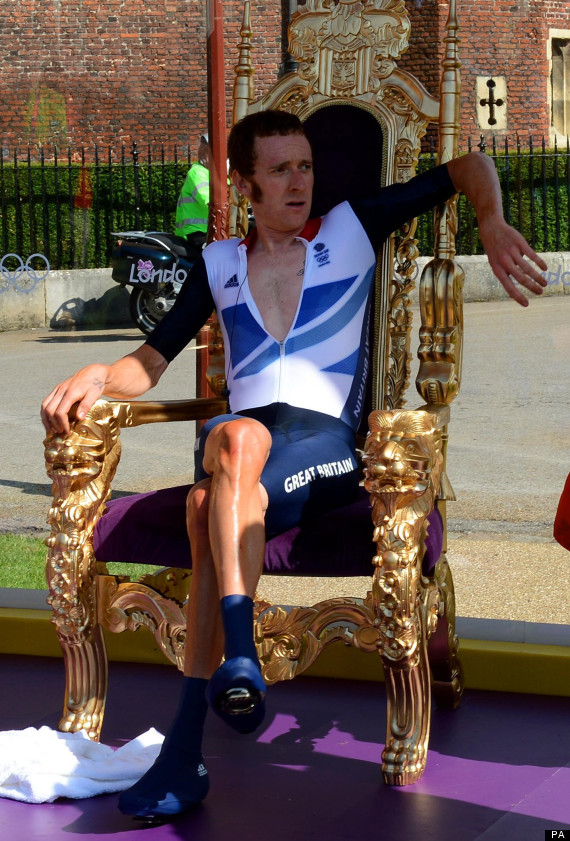 It is being sold by party planners and north London prop hire company Theme Traders.
Director Kim Einhorn said: "We are based in Cricklewood, not far from Kilburn, where Bradley Wiggins grew up and we were thrilled to be asked to provide the three thrones for the events at Hampton Court Palace.
"We had the thrones upholstered for the Olympic Games, and understandably since then, they have attracted much interest from Sky Team and Locog (the London 2012 organisers) among others."