UPDATE:
The Museum Of Curiosity has just welcomed a new arrival: a rare North Italian taxidermy ostrich dating from 1785 and standing a monstrous 210 cms (82½ inches) tall. Here it is being delivered: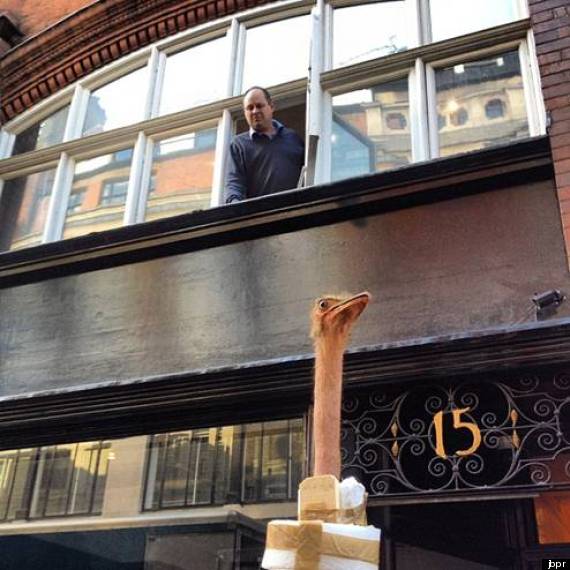 The ostrich will join skeletons, sharks and a tray full of human eyeballs as just one of the macabre treats that will await visitors to a new museum opening in London's Soho next month.
The brainchild of gallerist and collector Mike Snelle, The Museum of Curiosity will draw its inspiration from the 'Wunderkammern' of Renaissance Europe: collections put together by wealthy, well-travelled patrons that sought to represent a microcosm of the world by bringing together objects from natural history, religious relics, historical and archaeological artifacts and art.
Or, to put it in Snelle's words: a lot of 'weird sh*t'.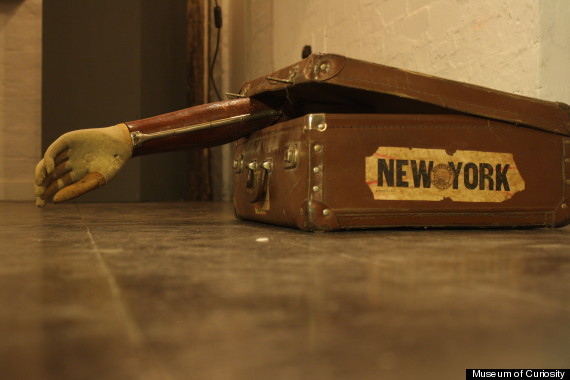 Mummified animals and boxes of teeth will no doubt prove a big draw for the morbidly curious among London's tourist population, but more intriguing for us are the artworks Snelle has gathered.
Among those who will be exhibited at The Museum of Curiosity will be US artist Swoon, whose Dream Reliquary consists of transcripts of dreams gathered from around the world stuffed in hundreds of tiny drawers, and Butch Anthony, whose 80 acre compound in Alabama has become a pilgrimage for fans of 'folk art'.
"Many museums seem to function primarily as archivists, recording the achievements and discoveries of past civilisations or cataloguing the natural world," explained Snelle when asked about the project.
"The Museum of Curiosity hopes instead to be a living museum, a source of future discoveries, and to do this by celebrating and inspiring the wonder which causes them. And anyway, weird sh*t is just cool."
The Museum of Curiosity, featuring works by artists including Swoon, Butch Anthony, Oskar Rink, Giles Walker, Delaney Martin, Taylor Shepherd, Jessica Harrison, Tessa Farmer and Nancy Fouts opens at Pertwee, Anderson & Gold Gallery, Bateman Street, Soho on 7 November 2012.