Eight people have reportedly been killed and 78 injured in Beirut after a rush hour huge car bomb rocked the Lebanese capital, the state-run news agency reported.
A senior Lebanese intelligence official, Wissam al-Hassan, was reported to be among those killed.
Al-Hassan is said to be close to opposition leader Saad Hariri, a critic of the government in neighbouring Syria, the BBC reported.
No group has yet claimed responsibility for the attack, but tensions between Beirut and Damascus have become fraught in recent months as a consequence of the civil war in Syria.
The bomb was detonated on a street near to Sassine Square, close to the offices of the Christian Phalange Party, in the mostly-Christian area of Ashafriyeh.
Sky News have reported that the country's Interior Minister Marwan Sharbel was near the scene of the bombing.
According to the Associated Press, bloodied people were being helped into ambulances and heavy damage to what appeared to be residential buildings in the area.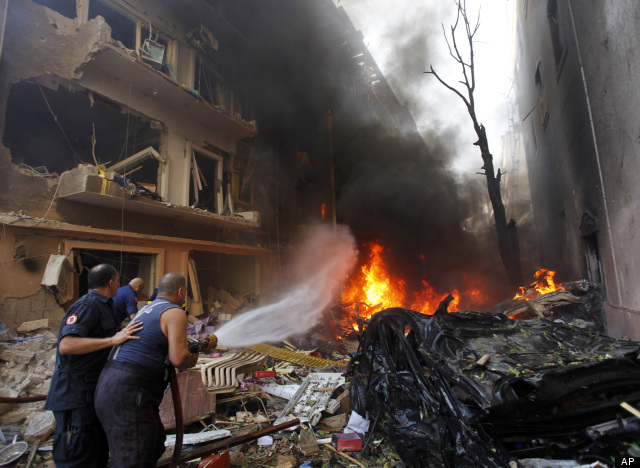 The bomb shook the capital of the country, killing at least eight and injuring dozens more
The blast, which occurred during the afternoon rush hour in the city, destroyed vehicles and buildings in its vicinity, causing wires and debris to fall into the street.
Reuters report that the leader of the Phalange party, Sami al-Gemayel condemned the attack, saying: "We will not accept any procrastination in this matter, we cannot continue like that. We have been warning for a year. Enough."
The blast is the first major incident of its kind since a bomb in 2008. It has been reported that the bomb was heard kilometres away, while CNN has said its Beirut office were shaken by the bomb, 10 minutes from the scene.
Hospitals dealing with the wounded have called for blood donations to help treat the casualties.