Disabled people insist the Disability Living Allowance is a "lifeline" and impending changes to the benefit are a "huge worry" after a report claimed scrapping the benefit could push disabled people into "poverty, debt, and isolation."
Lucy Wood, 25, from West Midlands, suffers from cerebral palsy and receives DLA. She wrote on her blog that 'dark days are coming' when the changes are introduced.
She told The Huffington Post UK: "If they cut my DLA I don't know what will happen to the quality of my life.
"I don't want to feel like a burden to my family and friends. I don't often admit that and I know my family and friends would disagree but it's always at the back of my mind.
"That money is there to help me get out and that's the scary thing, I don't know what I'd do without it. It's a huge, huge worry."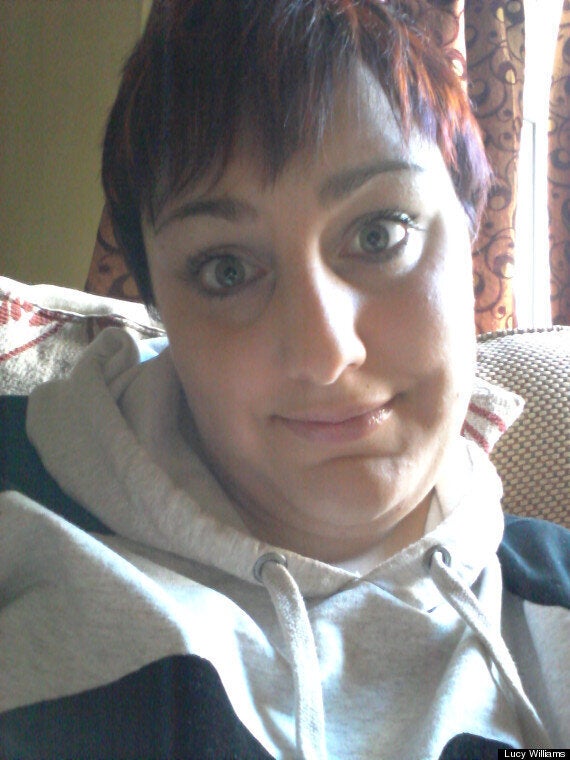 Lucy Wood, from the West Midlands said the thought of losing her DLA was a huge worry
Half a million disabled people are expected to lose out when Personal Independent Payments are introduced according to a report authored by The Hardest Hit, a coalition of 90 disabled people's organisations and charities.
However the government argues the reform is fuelled by the drive to reduce overpayments where people's conditions have changed.
Tthe Department of Work and Pensions claims that under the current system 71% of people get the benefit for life without systematic checks and that the reforms are intended to make sure the benefits are sustainable for the future.
Ms Wood says she supports the DWP's intentions in principle, but worries about how they will be carried out in practice.
"As a disabled person I do object to people taking money when they don't need it but I also worry if the assessment is going to be fair.
"It's who they've picked to do the reassessment that worries me. That's the main concern, whether their judgement is going to be right.
"If someone is doing just one face-to-face assessment it's not a real representation of what your disability is. Some mornings I can get up and do stuff and some days I can barely open my hands to do my buttons."
Atos and Capita are among the two healthcare providers selected to carry out the assessments. For some regions, the provider has not yet been selected.
French healthcare giant Atos has come under particular condemnation for its reassessment of claimants after figures showed one in five of their recommendations that suggested benefit recipients are "fit for work" are overturned at appeal. There have been protests against the reforms outside the Department of Work and Pensions over Atos
The government's disability assessment process was also criticised in the Hardest Hit report with 65% of those interviewed saying that disability assessors "did not understand their condition", and 87% of welfare advisors arguing that "constant re-assessments for benefits are damaging people's health".
Andy Kaye, Policy and Planning Manager at the Royal National Institute of Blind People, and one of the authors of the Hardest Hit report told the Huffington Post UK: "I think DWP's first step should be to learn from the Work Capability Assessment (WCA). This has already been exposed as being unfit for purpose by research ('Not Working', 2010) and programmes like Panorama and Dispatches.
"The government needs to learn from the mistakes of the WCA, which has led to large numbers of successful appeals. They need to ensure the assessment for PIP is as fair as possible taking into account disabled people's full range of barriers, including fluctuating needs.
He described how removing DLA for disabled people who are already struggling to make ends meet would "tip them" into increased poverty and isolation.
"Disabled people are twice as likely as the non-disabled population to be living in poverty and already face a double penalty of extra costs and lower incomes, even before some of these cuts strike.
"To compound matters and take away money that helps disabled people meet their extra costs could mean them having to forego essentials such as heating, pre-prepared food that is easier to cook with when you have physical or sensory impairments, or stopping them from using taxis and Motability vehicles to go out and meet friends or family."
Terrie Balon, from Leigh, in Lancashire is partially sighted and receives DLA. She echoed the findings of the Harder Hit report. Speaking to the Huffington Post UK she said the money was vital to allow her to be independent.
"I am fiercely independent and that money is a lifeline. I'm also a parent so in order for me to fulfill my family obligations I need that money.
"With DLA I've got my money as a mental and physical backup. I've used it to call a taxi to take my kids to hospital. It's uncomfortable and distressing to take her to hospital on the bus and if an ambulance came it would cost the NHS more.
Ms Balon works as a trustee for the Disability Pregnancy and Parenthood International and the RBNI and is chair of the Disabled People's network. She says DLA allows her to contribute to society and removing her benefits would only cost the government more.
"I do want to get out and about and keep fit," she said.
"Removing our DLA would stop us from living a full and healthy life. Our independence and ability to contribute to society will be removed. we need that support. "
The Department for Work and Pensions insist they will still be spending the same on DLA in 2015/16 as they did last year - over £13bn and that the reforms to Personal Independence Payment are important to make sure the benefit is sustainable for the future.
Minister for Disabled People, Esther McVey said: "There's a lot of misleading stories about the impact of our welfare reforms on disabled people. The truth is, the UK continues to be a world-leader in the rights for disabled people - as so wonderfully showcased by the Paralympics.
"However too often under the current system we are spending on overpayments where people's conditions have changed, with £630m a year on DLA alone.
"Our welfare reforms will ensure the billions we spend on benefits, better reflect today's understanding of disability and offer the targeted support disabled people need to live independent lives."