New York City was overrun by canines in costume this weekend as it hosted the country's largest Halloween dog parade.
Hundreds of dogs and their owners took part in the annual event, which appears to have reached new heights of creativity this year.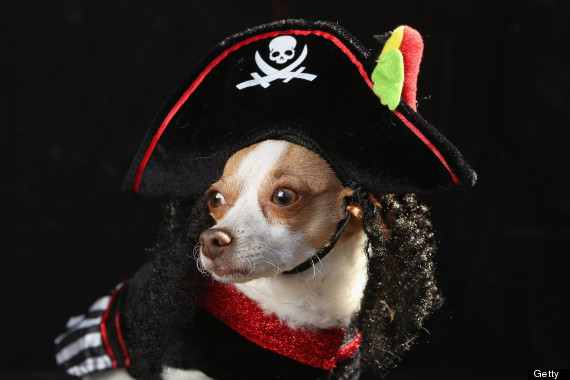 We'll call this one 'the wistful pirate'
Take the chihuahua dressed as Elizabeth Taylor, the mini Evita - complete with portable balcony and the Corgi in a fire engine costume.
That's not to mention the Daschund dressed as a Teenage Mutant Ninja Turtle and the Boxer wearing Mr T bling.
Genius.
SEE ALSO: