They are the biggest boy band in the world, but obviously One Direction's fans aren't as fond of football as they are of their beloved boys, as Louis Tomlinson found out yesterday.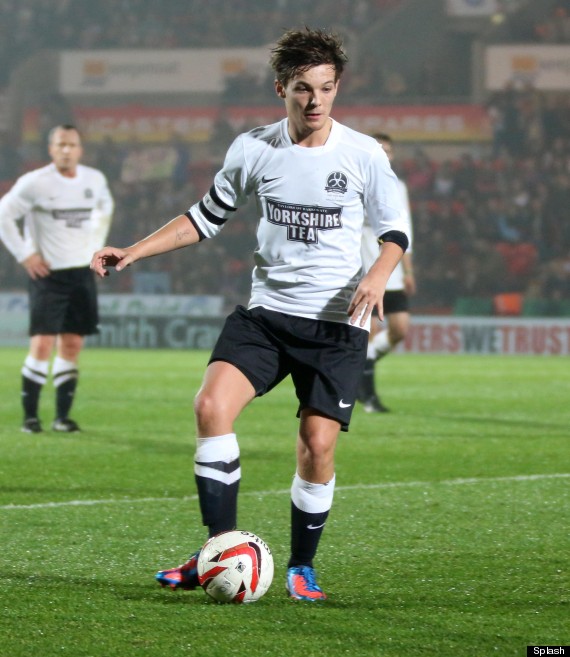 Louis looked the part as he took to the pitch
The boybander organised a charity football match after buying his local pub team but the stadium was at half its capacity, despite the supposed draw of him playing on the pitch. In his shorts.
There were many of empty seats at the Keepmoat Stadium as his team, the Three Horseshoes, took on Doncaster Rovers.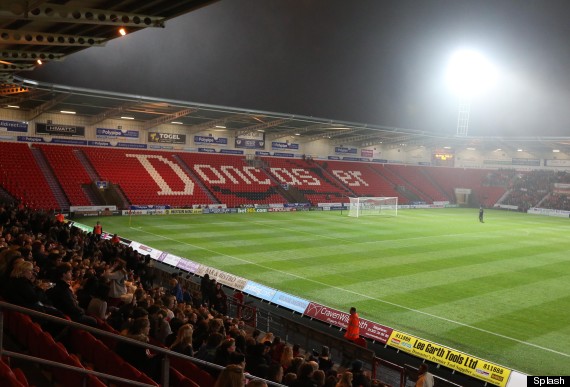 While not all seats at the stadium went on sale, Louis failed to sell all the ones that were
Previous reports had suggested that demand for tickets had been "mad", with 4,000 people in the booking queue when tickets were first released, but fans didn't appear to turn out last night.
However, Louis was undeterred as he demonstrated his fancy footwork, playing side-by-side with Robbie Fowler (he's a famous player so our pals on the sports desk tell us).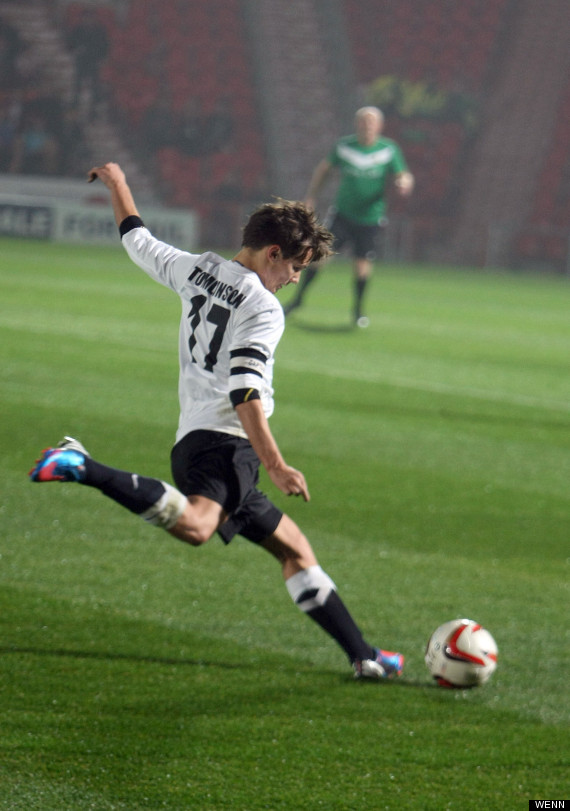 Louis showed off his skills
And of course the other 1D lads were on hand to show their support, as Harry Styles, Niall Horan and Liam Payne cheered on from the sidelines, later taking to the pitch for a post match kick about.
Louis Tomlinson's charity football match
Louis' girlfriend Eleanor Calder was also in the crowd watching her fella and looked like she was really getting into the game as he stepped up to take a penalty.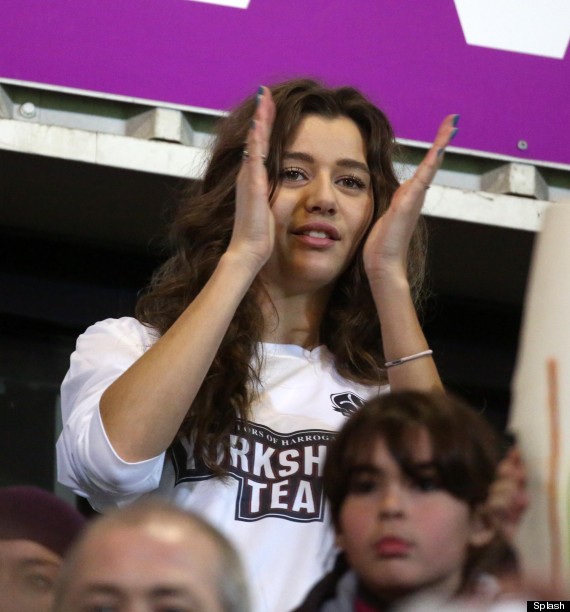 Louis girlfriend Eleanor cheered on from the stands
Despite missing it, Louis later scored the winning goal, with his team winning the match 2-1.
Afterwards Louis tweeted: "Can't thank everyone enough for coming! Was an experience I will remember for the rest of my life !
"So so lovely to have the boys there thank you so much@Real_Liam_Payne @Harry_Styles and @NiallOfficial for being there !!!"
Zayn must have been busy washing his hair.