Magician Dynamo has revealed to HuffPostUK that he's a lot more careful about what he puts on Twitter these days…
"I'm so careful now. Before, whatever was on my mind, I just put it out, but now I'm a role model, and an inspiration. When people look up to you, they can be very easily influenced."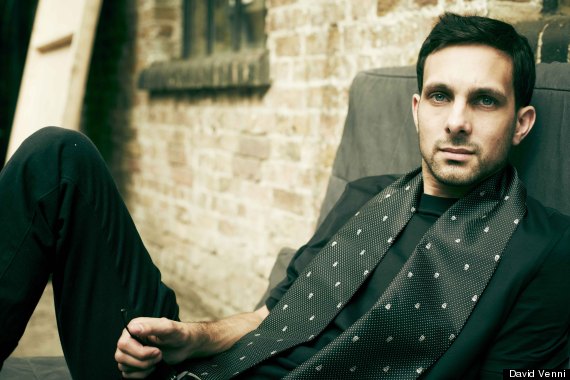 Dynamo's many admirers include a reported Kim Kardashian, who has expressed her admiration for the magician
Dynamo, with his Twitter fanbase of more than one million followers and rumours that one Kim Kardashian is among his admirers, credits his northern English grandparents for keeping him sensible.
"My grandma and grandpa always told me, 'We're from Bradford, Steven, you can't afford an ego up here,'" he remembers fondly.
It's been two decades since young Steven Frayne, then aged 10, was put in a barrel by two other youths and thrown down the hill. With his small frame - he still only weighs eight stone - prohibiting any physical retribution, he had to resort to the magic his grandfather could teach him, and proceeded to "take away their strength. I did the same thing with boxer David Haye, and also some bikers outside Las Vegas. Three of them in a row tried to push me over, but they couldn't quite manage it," he chuckles.
Dynamo's big London moment...
Since then, Dynamo has joined the ranks of Messrs Blaine and Copperfield in wowing his audiences with feats seemingly impossible. Recently, he brought riverside crowds to an awed silence as he appeared to walk across the water of the Thames, but that's not even his proudest moment. So what is?
"It was i Rio, when I did my crazy suspension on the park bench at the beach front. Because I was doing something so out of the ordinary, so many passers by were just staring at me, with nobody saying anything.
"Often I don't say anything, and I start, and I wonder if people will actually stop and take any notice, but they did."
With such skills in his armoury, it is clear that Dynamo, despite his small frame which you wouldn't notice in the street, has abilities to entrance that set him apart. So what does he plan to do with them?
"It my mission to inspire, and break through stereotypes," he says unselfconsciously.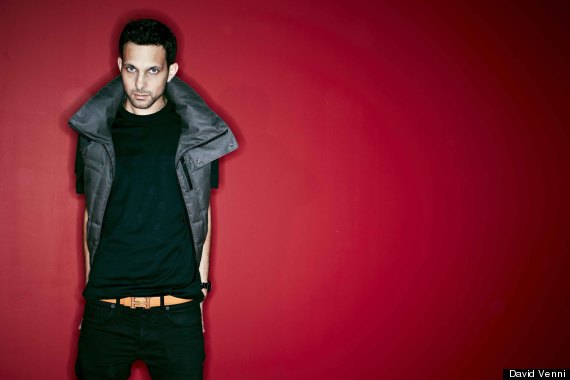 Dynamo's mission - "to inspire and arouse curiosity"
"I was never supposed to be in this position, everything in my life would have predicted that I would go in the completely opposite direction, the odds were stacked against, so if I can achieve this, anybody can do it. There are people out there who need that inspiration.
"And to arouse curiosity. It's very easy to see things in black and white, get caught up in the rat race of London, or poverty elsewhere, the sins of Sin city, but with my magic, I've gone on this journey, and brought people along with me, and shown that for every things that are negative, there are also things that are positive, you just have to look out for them."
And how's this young man, obviously defined by his humble Bradford background, coping with his own new life in London? He thinks about this very carefully before answering...
"I like the fast pace and the energy, but the food is just not as good as it is in Bradford."
Dynamo's Magician Impossible Series 2 is out now on DVD from Universal. Click here to order, and watch him in action below...