A bride who was snubbed by a luxury hotel for being "the wrong type" has been revealed as an adult TV star.
Pauline Bailey and her fiancé Paul Carty had wanted to hold their wedding at Stoke Park, a five-star hotel in Buckinghamshire that has featured in two James Bond films.
But they were left shocked after their wedding planner described them as not "the type of people that we would want" in an email which was mistakenly sent to them.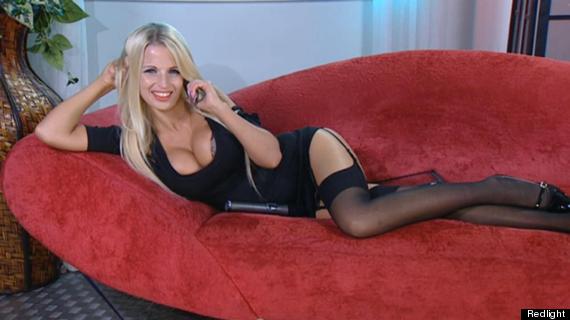 Law graduate Pauline Bailey works as an adult TV star and glamour model
Law graduate Bailey, had described herself as a drugs and alcohol counsellor and said nothing about her career as an adult TV star and glamour model, in which she performs under the the alias Rachel T.
Wedding planner Michele Connelly sent an email to her manager Carlo Zoccali, asking for his advice.
"I know this probably doesn't sound very nice, but I am trying to put this wedding off as I don't think they are the type of people that we would want to have at Stoke Park," she said.
Speaking on ITV Daybreak, a demurely-dressed Bailey, who still revealed nothing about her adult TV career, said the email had left the couple shocked.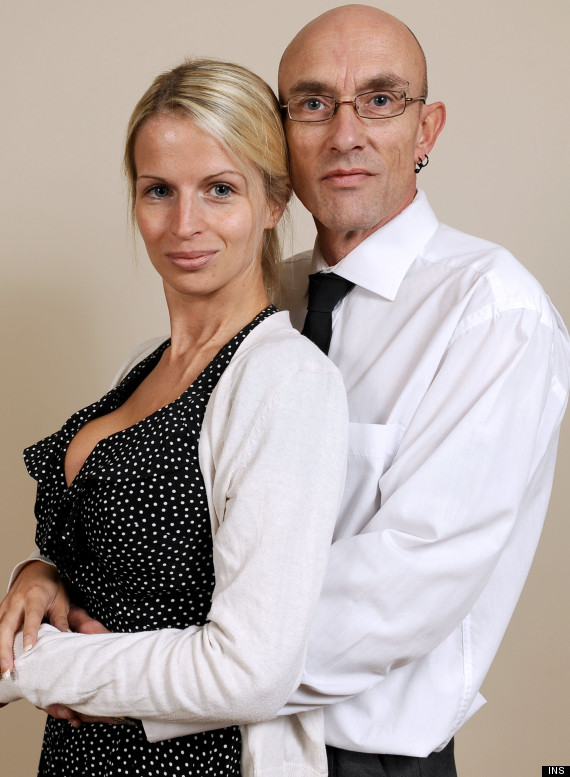 Bailey and fiancé Paul Carty spoke of their 'devastation' on reading the email
"It was devastating. At the time it was pretty crushing, really. I am actually over it now," she said.
"Most brides want a fantastic wedding, the perfect wedding venue and we had gone to around 15 wedding venues.
"We finally went to Stoke Park and we went 'Yep, this is the venue'. We went to see it, had a 10-minute meeting with Michele herself and she seemed lovely at the time.
"I was quite excited about it and went round and told all the relatives: this is where we are getting married, look how beautiful it is - 10 days later we had heard nothing and I decided to give her a call because I knew something was going on.
"She got back to me and said 'I do apologise, I have been taking some holiday leave. I will get back to you and confirm some provisional bookings'.
"The morning after that was when I received the email."
After news of Bailey's adult TV career broke, she told the Daily Mail: "I'm not looking to draw too much attention to that really.
"I've been a part-time model for five years now. I did it when I graduated for my masters and then it was going too well to give up and I continued doing it.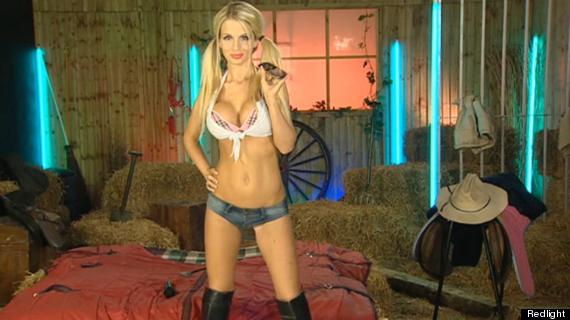 Bailey regularly appears on Red Light Central TV
"It was just financially viable to continue. Paul's fine with it and I come home to him every night."
Before the news emerged, the 27-year-old speculated the only reason for the negative comment in the email might have been Carty's eyebrow piercing and two small earrings.
Carty, 51, who works as an engineer for the Ministry of Defence, said he did not know why they had been described in this way. "I do not class a few piercings as being too much."
A spokesman for the hotel said the email was sent in April.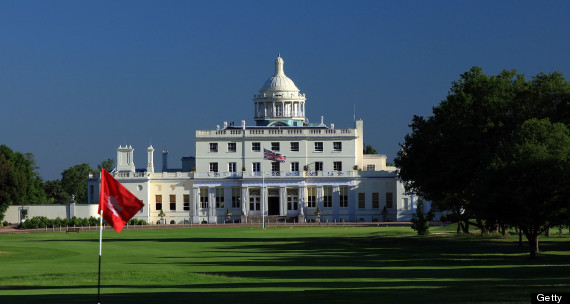 Bailey and her fiance had hoped to tie the knot at Stoke Park Hotel
"We cannot comment for legal reasons but what we can say is that it is a very unfortunate matter for which we apologised profusely to Pauline and Paul within 24 hours of this email being sent," he said.
"The opinions expressed were in no way a reflection of the opinions of Stoke Park. We are an extremely welcoming and friendly hotel and we are inclusive of everyone. Everyone is welcome."
The couple, who live in Luton, Beds, were reportedly prepared to pay £10,000 for their wedding at Stoke Park, which has featured in the Bond films Goldfinger and Tomorrow Never Dies.
They have decided to hold their wedding next June at another venue in spite of Stoke Park's apology and invitation for them to consider holding their wedding there.