'X Factor' boyband contenders, Union J, are being threatened with a law suit by their ex-manager, The Sun reports.
Julian White says that last year he set-up and managed Rewind, a band that consisted of current Union J members Josh Cuthbert, Jamie "JJ" Hamblett and Jaymi Hensley.
White claims that as soon as they started to get noticed in the music industry, they ditched him and hooked up with one-time East 17 singer, Blair Dreelan.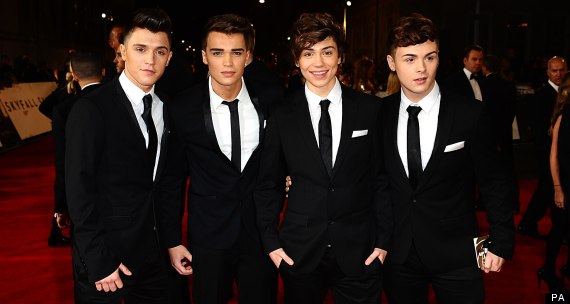 The boys are facing a potential lawsuit from their ex-manager
White told The Sun: "I made these lads and we signed an agreement for a contract. Next thing I know they've changed their name to Triple J and auditioned for 'X Factor' with Blair as their manager.
"They got all aggressive when I asked them why they'd gone. But I've consulted my lawyer and as soon as they start earning I'm coming after them for five per cent of their earnings.
"I'm told I have a very good case."
Critics of White's attempt to sue point out that since he managed them they have a new member, George Shelley, meaning they are, in fact, a different band.
Dreelan doesn't seem too worried. He told The Sun: "Union J are confident that the ex-manager of Triple J has no contractual claims over the band."
Ironically, Dreelan knows only too well what it's like to lose something to X Factor. Last year his girlfriend, Sarah Robinson, ran off with 2010 winner, Matt Cardle.