Now that's what we call a statement dress! Katy Perry made it very clear who she'll be voting for in the US Presidential election as she performed in a rubber dress printed with a polling card design during a show in Nevada.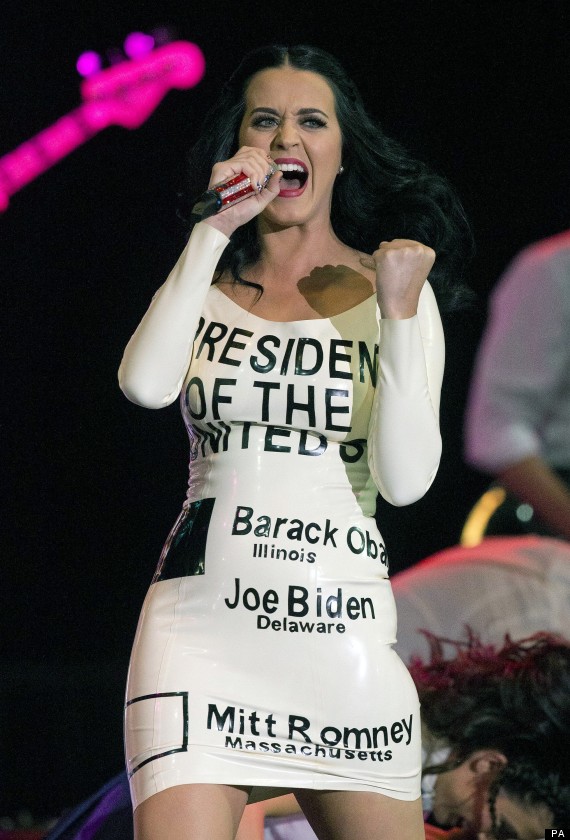 The singer was the star performer at a rally for President Obama in Las Vegas, and the singer got his vote too after he described her show as 'unbelievable'.
Well, we think he was referring to her show...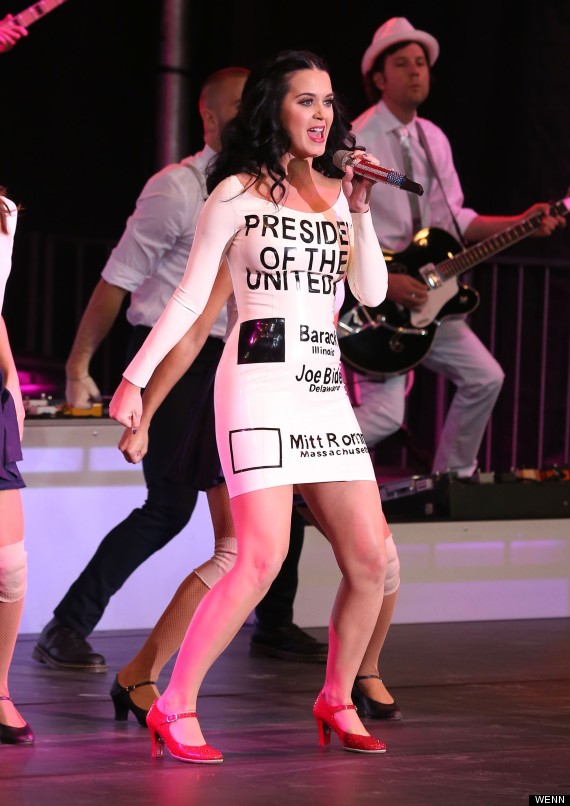 The US President later joked that Katy's 91-year-old granny had nearly got him into trouble with his wife Michelle after she left lipstick on his cheek.
Katy Perry Performs In Las Vegas
"I've got to know Katy and she's a wonderful young lady," he said. "And I can tell that part of it is because of her outstanding grandma Anne, a 50-year resident of Nevada.
"The only thing I have to say is Anne got some lipstick on me when she kissed me. Fortunately somebody wiped it off before Michelle saw it."
"I'm telling you, you're going to get me in trouble," he laughed.
HUFFPOST UK CELEB ON FACEBOOK | FOLLOW US ON TWITTER
Katy Perry Performs In Las Vegas