Louis Smith might be wowing the judges on the 'Strictly' dancefloor but we doubt they'd be quite as impressed with his modelling technique.
The Olympic gymnast and silver medallist pulled a series of bizarre poses as he opened the Chatteris Leisure Centre in Cambridgeshire.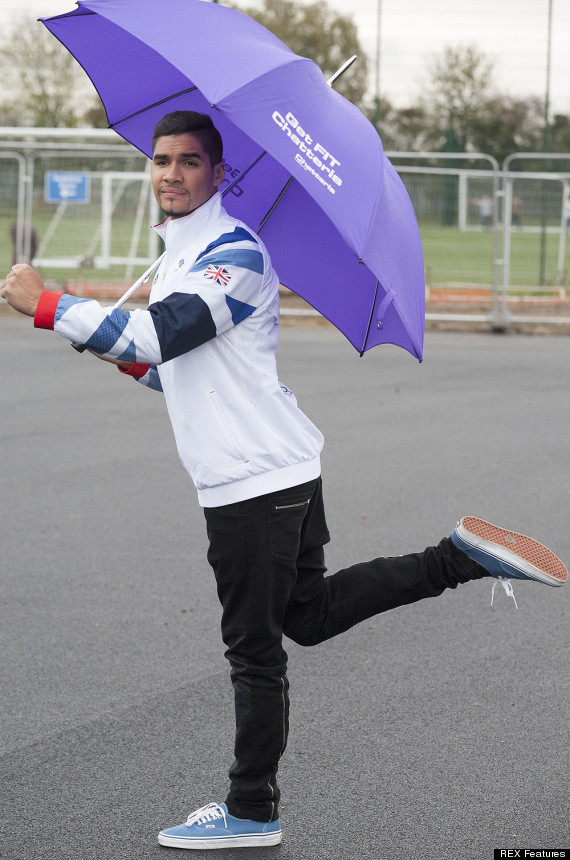 Louis love, musical statues only really works when a group plays it
Who said the life of a celeb wasn't glamorous?
With just an umbrella to improvise with, Louis pulled his very best I'm-A-Little-Teapot out of his manbag before playing a game of musical statues. By himself.
I think it's fair to say that David Gandy won't have to give up his day job just yet.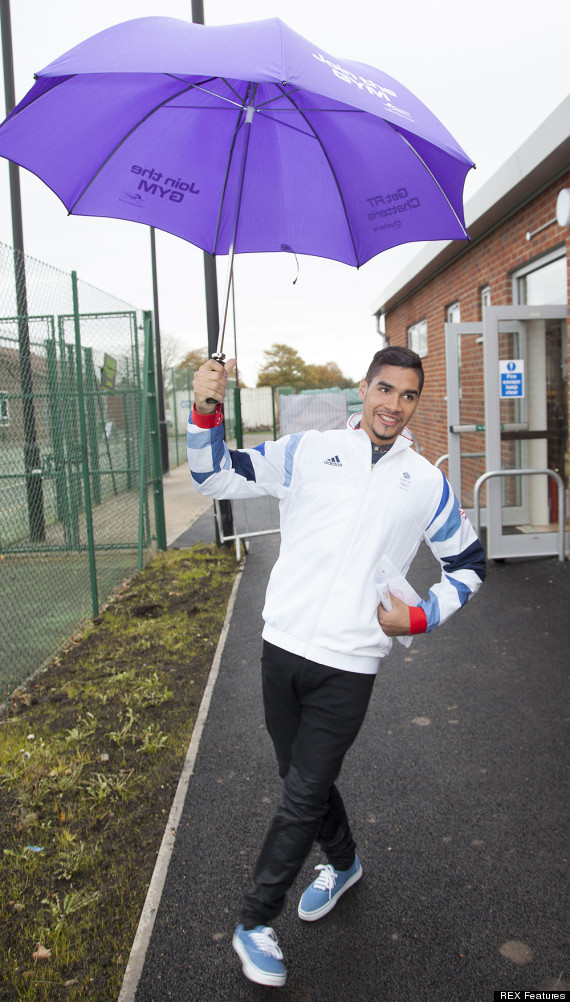 'I'm a little teapot short and stout...' Nice try Louis.
Meanwhile, Radio 1 Breakfast Show host Nick Grimshaw has revealed how he accidentally kicked Louis in the face when he tried to impress the gymnast.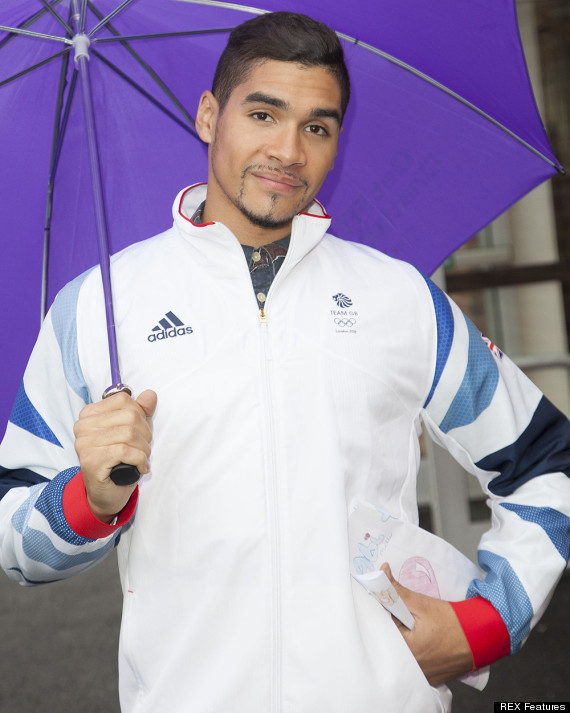 The accident happened when the DJ and TV presenter did a handstand for the 'Strictly' star during a visit to the BBC studios.
He told Attitude magazine: "Louis Smith was on, who I love, and I was showing him my stomach, and he was like, 'Errr...' and I was like, 'I'll do a handstand for you!' And I kicked him in the face.
"I think if I fancy someone, I'm no good at it." We doubt Nick Grimshaw will be getting a Christmas card from Louis this year
HUFFPOST UK CELEB ON FACEBOOK | FOLLOW US ON TWITTER