It must be a tough life being one of the most fanciable people on the planet, but One Direction star Harry Styles says he takes the adulation with a large pinch of salt.
In a new interview with fashion bible Vogue, the teen heartthrob admits he'll never get used to hoards of screaming girls calling his name.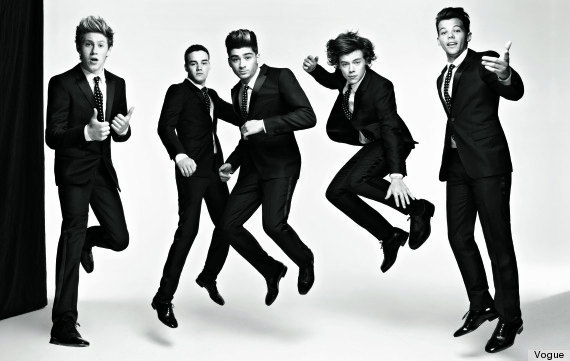 One Direction were photographed by legendary fashion photographer Patrick Demarchelier for the December issue of Vogue
"You're never going to get used to walking into a room and have people screaming at you," he admitted.
"There's a lot of things that come with the life you could get lost in. But you have to let it be what it is. I've learnt not to take everything too seriously."
And Hazza also told the style bible that he's got into fashion since joining One Direction.
"I like fashion. When I look back at the kind of stuff I wore on the X Factor, I laff….There's no excuse."
And while Harry might not be getting used to screaming fans any day soon, his 1D bandmate Niall Horan isn't complaining.
"I love it. I love the screaming," Niall said. "They love it, too... they've all got their tickets and they've been waiting a year or so to see you, so you've got to give it your best."
But it's not like the boys get to do everything they want. Just ask Liam Payne, who recently shaved off his curly locks in favour of a buzz cut.
"At the start, management said I wasn't allowed to change my hair. But then I did it anyway, so they kind of let that one go," Liam revealed.
"I tend to change my hair quite a lot... I can go out and about. The other day I went out dressed as a big chav – Adidas trainers, jogging bottoms – and no one recognised me."
Now that we would have LOVED to have seen.
Read the full interview in the December issue of Vogue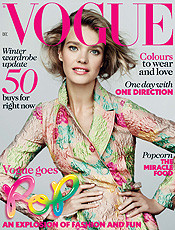 BECOME AN 'X FACTOR' STAR WITH THE CHANCE TO WIN A RECORDING STUDIO SESSION
HUFFPOST UK CELEB ON FACEBOOK | FOLLOW US ON TWITTER
> IN PICS: THE RISE AND RISE OF ONE DIRECTION
One Direction's Road To World Domination