Meet Leanne.
She's 22, from Legoland, and is the latest campaign tool from the No More Page 3 lot - in protest at a partnership between Lego and the The Sun.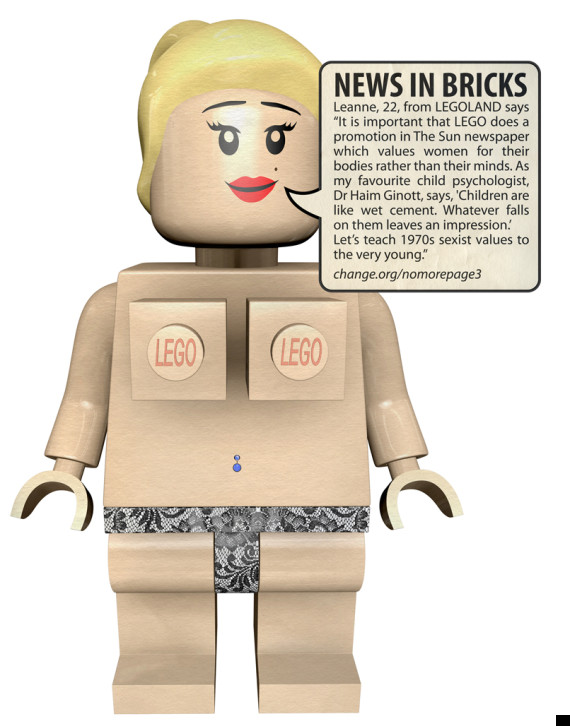 Designed to persuade The Sun to drop its topless models from Page 3 of the paper, the movement has gained the support of celebrities and writers including The Thick Of It's Rebecca Front, Caitlin Moran and Alastair Campbell.
Lucy Holmes, who started the petition to ban Page 3 said: "So many of our supporters expressed their sadness that the beloved Lego brand was promoting itself in The Sun, they emailed, phoned and left Facebook messages.
"Lego went ahead regardless. Leanne is a tribute to Lego's commitment to the Sun newspaper."
In a blog for The Huffington Post UK, former editor at The Sun Neil Wallis defended Page 3, saying those who opposed it were the sort of people who read the Guardian and "know what wheatgerm tastes like."
"They're the sort of people who would never dream of reading the Sun in the first place, and have no real idea of the people that actually do.
"Well, the Sun is a largely working-class newspaper that approximately THREE MILLION women choose to read every day," he wrote.