Only a week ago, Russell Brand revealed his big man crush on David Beckham when he said he'd like to eat eggs off his stomach.
Well, now the comic has managed to get to first base with the footy ace. Lucky fella.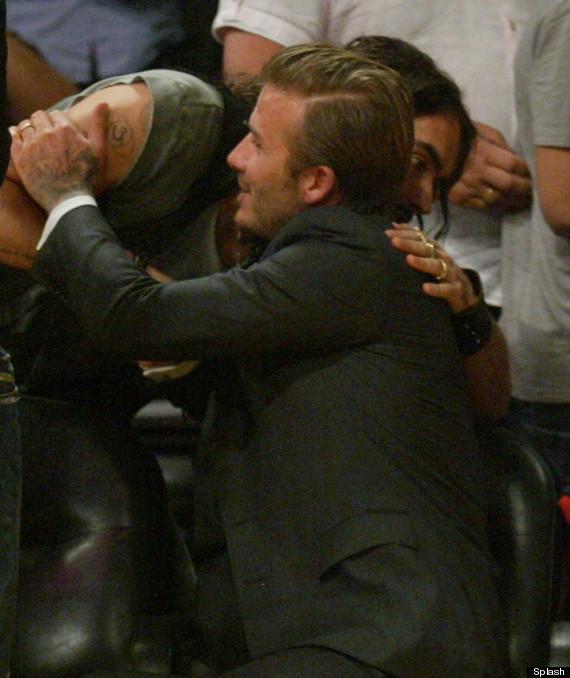 The lads shared a moment when Russell joined Becks to watch a basketball game in LA yesterday.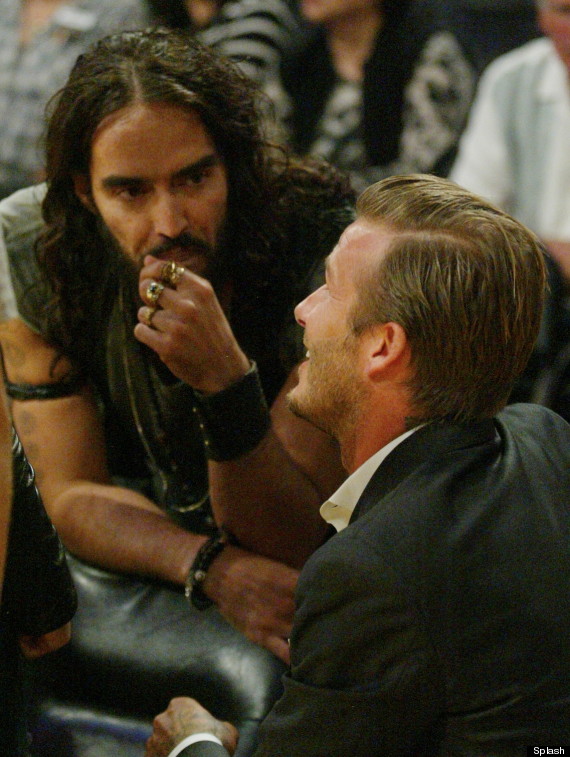 Russ' ex Katy Perry was also in the crowd cheering on her team, but they managed to avoid any awkwardness by sitting far away from each other.
The same couldn't be said for Katy's facial expressions though.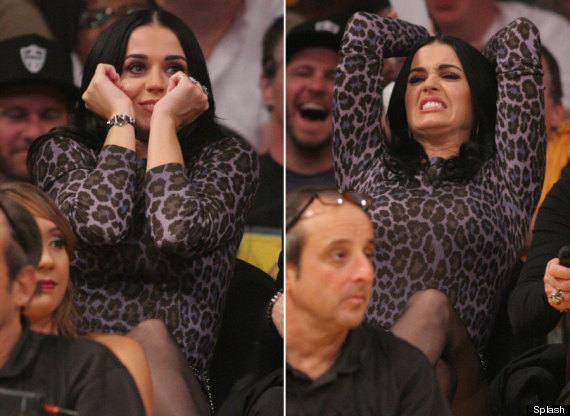 The pair called off their 14 month marriage last December, citing 'irreconcilable differences'.
It was a star-studded crowd who watched the LA Lakers take on the Dallas Mavericks at the Staples Center.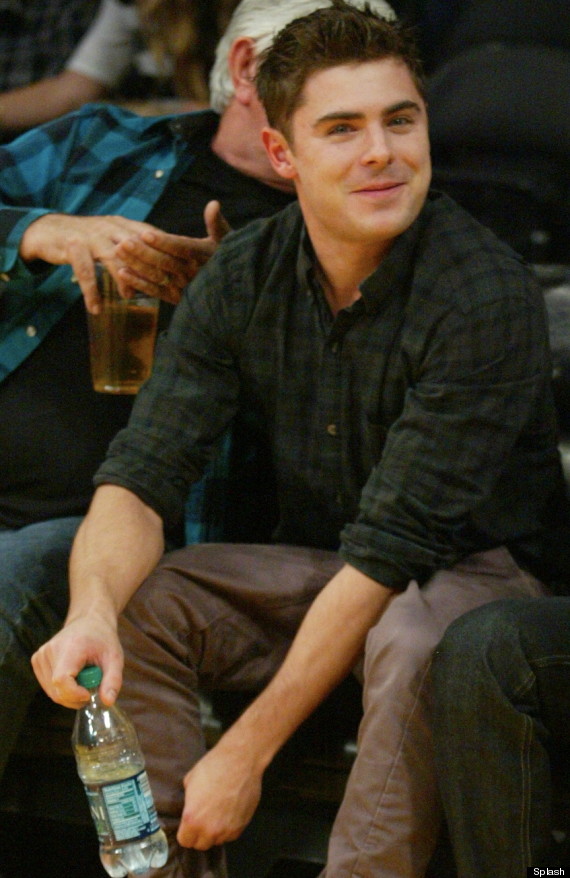 Also there was Zac Efron who could only sit by and watch his usual basketball partner Becks bezzie up to Russell.
HUFFPOST UK CELEB ON FACEBOOK | FOLLOW US ON TWITTER
Katy Perry & Russell Brand Before The Divorce