We put the TV presenter through her showbiz paces...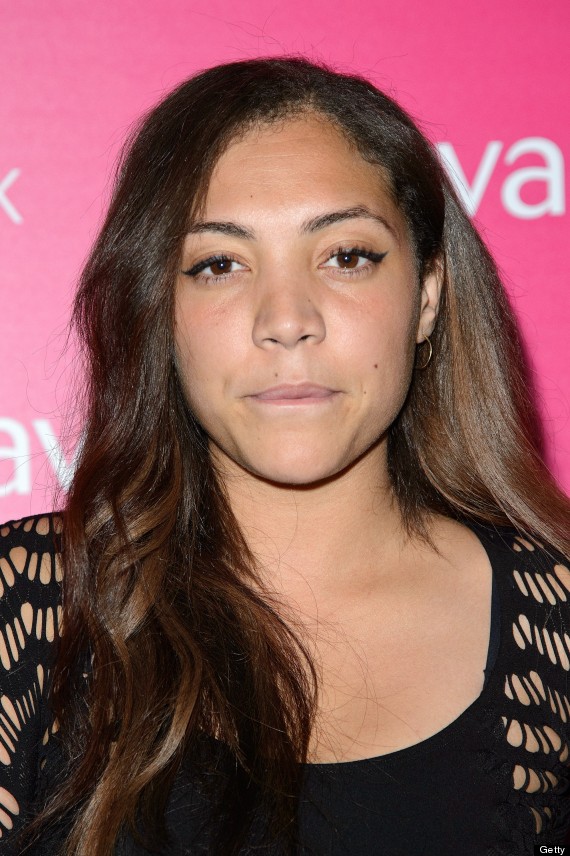 1. Who's the most famous name in your mobile?
It has to be Lily Allen/Cooper, she's is my best friend and always at the end of a
phone.
5/5. If you've got Lily, why would you need anyone else?
2. Most bizarre thing you've ever read about yourself?
That I sleep in a bunk bed and I shared a house with 15 other people. That was
pretty weird. I had just moved into my first flat and was really proud, so l was a bit
upset.
5/5. Sensitive showbiz type? Tick.
3. How much is too much for a haircut?
I wouldn't be able to put a price on it! I have hair extensions so I couldn't possibly
say, as they are so overpriced but so worth it!
5/5. Because she's worth it etc etc.
4. Strangest place you've been recognised?
I was on holiday in Morocco and in the middle of nowhere some random strangers
suddenly shouted out 'T4!' It was so out of the blue; l was terrified for a minute!
2/5. Terrifying.
5. Weirdest thing you've been sent by a fan?
I've received some very creepy letters, from some very creepy men. But most of the
things l have received have been lovely and really supportive.
4/5. 'Creepy'.
6. Best party ever?
It has to be my best friend's wedding last year. It was the first time I was a
bridesmaid and I absolutely loved every second!
4/5. Point deducted for failing to name drop 'friend' as Lily Allen/Cooper
7. Ever used your fame to get what you want?
No, never. I would be far too embarrassed to do so and l also don't think l would get
very far!
0/5. Surely missing the point?
8. How much cash would it take to get you to pose in the buff?
£5 million! I couldn't think of anything worse than getting naked in front of the entire
world, it must take a lot of confidence to do it.
5/5. Or five mill.
9. Best freebie you have ever received?
I was once given a huge LG TV, which was the size of a house… all because I went
to a party! I decided to give it to my parents, so they now have a huge cinema in their
house, as I already had a huge TV in my house, so I didn't need it.
5/5. 'Huge'
10. Ever been chatted up by another celeb?
YES!! By Pharrell Williams when I was 17 on 'Pop World'. He was very impressed that
I was mixed race and knew who Nirvana was – so it didn't take much! He said he
would come back to me when l turned 21… he never did!
5/5. Bad Pharrell.
Result: 40/50
Miquita goes straight to the top of the HSAY? leaderboard with a sterling performance but we'd have expected nothing less from someone wh's bezzie with Lily Allen/Cooper and whose career has been based on chin-wagging with famous types. And she also holds the honour of being the only celeb to have ever spilled on question number 10 in the entire history of HSAY? For that alone, Miquita, we salute you!
Miquita Oliver will be co-hosting the 17th Annual MOBO awards with Adam Deacon on the 3rd of November at The Liverpool Echo Arena. For further information go to www.mobo.com
MORE: HOW SHOWBIZ ARE YOU?