Kye Sones has been eliminated from the 'X Factor' after the decision off who to send home was sent to deadlock by Tulisa.
The former chimney-sweep was up against Nicole Scherzinger's act Rylan Clark in the sing-off.
Kye's mentor Gary Barlow was visibly angry with the decision.
He commented: "When you have an act like Rylan in this competition a good singer goes home every week."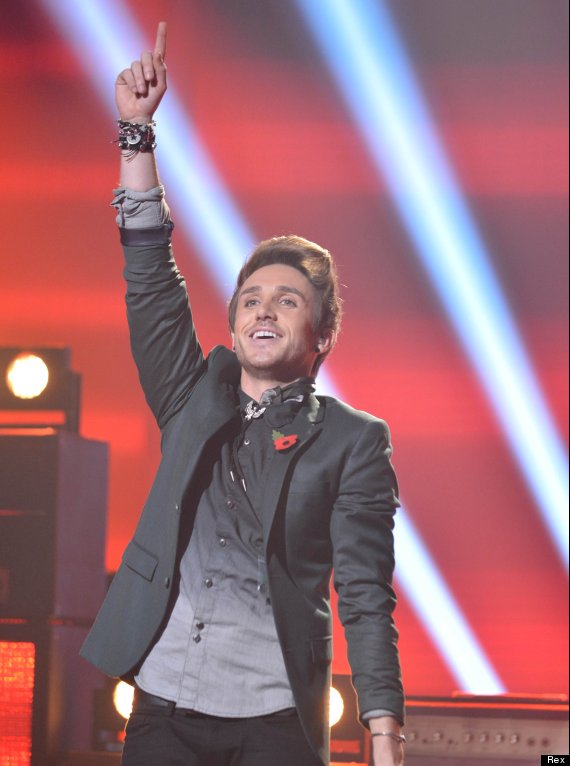 Kye Sones on Saturday's show
And a defiant Kye added: "I will be realeasing an album."
Kye won over Louis Walsh in the sing-off, and the judge said: "It was an amazing sing-off, Rylan you proved that you can sing... but I'm going to do the right thing, the act I have to send home is Rylan."
However, Tulisa was determined to keep controversial act Rylan in the competition. "Kye that was one of your best vocal performances... but when it comes down to it, it's not just a singing competition it's the X Factor.
"The act I look forward to seeing each week is Rylan," she said, putting the decision in voters' hands.
Both Rylan and Kye chose to tone down their performances for the sing-off, opting for ballads. Rylan Clark performs
The show has now lost two contestants this week, as singer/songwriter Lucy Spraggan quit the show on Saturday due to illness.
Read a full review of Saturday's performances here.