Author, newspaper columnist and TV presenter Charlie Brooker tells us about the writers that have that inspired him, his thoughts on the US election and why today, he mainly reads baby books...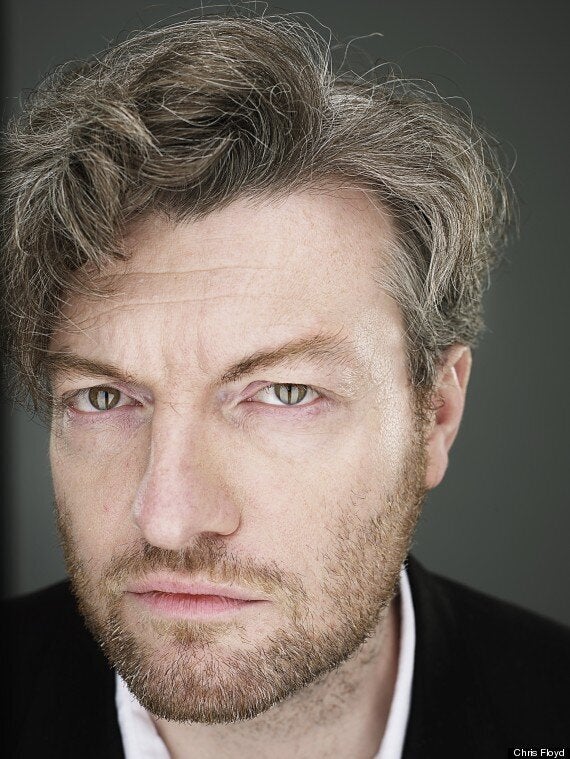 "I read a lot of Gyles Brandreth joke books when I was a kid. I have no idea why. You'd have thought I'd turn out to be a serial killer.
"As a teenager I remember reading Catch-22 and really enjoying it, but to be honest, I never really liked high fiction. If I get a sense of the author showing off a bit I get really annoyed. But I loved people like Woody Allen, Clive James and S J Perelman - anyone who could do gags in print.
"My real thing was comics: The Freak Brothers, Robert Crumb, Peter Bagge, Dan Clowes... When I was 15 I really wanted to be a cartoonist but I was s**t at doing speech bubbles which was a hindrance at the time, although today you could probably make one on your computer just by blinking at it. The guy from The Diving Bell And The Butterfly could probably turn out a decent comic book strip these days - it's just not fair.
"These days I've been reading a lot of books on parenting. There's an infinite amount of titles on the subject - 'Should you burp your baby?', 'Is its head about to fall off?', 'At what point is it legal to send it out to find employment?' - but most focus on simply 'How do I make it shut up and sleep?'. Actually, my son is pretty content and happy so that's not been too much of an issue.
"I never wanted to be a journalist, and it always slightly surprises me that I am one. I just write nonsense. My favourite columns are where I am just dicking about, rather than talking about serious topics. I'm neither clever or stupid enough to be massively political. I just sometimes call David Cameron a lizard.
"I Can Make You Hate is like a time capsule of my Guardian scribbles, thrown in with some other bits and piece. Actually it's more interesting than a time capsule: there's no soggy crap decomposing in there.
"When you've had a baby, you don't go out much, so you end up communicating with people through text and Twitter and email. I was doing that and I thought: what if people died and then there was some software that emulated their personalities, and I was communicating with that? One of the new episodes of Black Mirror is about that. They'll be on early next year. Konnie [Huq, Brooker's wife] didn't co-write any of them this time around, but she's been very involved in telling me when I've written something shit.
"I am following the news closely because I'm doing a 2012 Wipe review of the year. We're going to have to figure out what we're going to do on the Jimmy Savile story beyond just saying 'Oh my God, it's so HORRIBLE.' And of course we'll cover whatever happens in the American election tomorrow. Me? I just don't want Mitt Romney to win. Because I think he's prick."
I Can Make You Hate it out now on Faber and Faber