A book about a dark lord who unwillingly inhabits the body of a chubby teenager has beaten off competition from David Walliams and Olympics Ceremony scriptwriter Frank Cottrell Boyce to win an award celebrating funny books for children.
Dark Lord: Teenage Years by Brighton-based games developer Jamie Thomson was chosen as the winner of the Roald Dahl Funny Prize for 2012 at a ceremony in London.
Thomson's book, the first in a new series, won the gong for the funniest book for children aged seven to 14 and centres on the trials of Dirk Lloyd in his bid to be taken seriously as an evil force on Earth.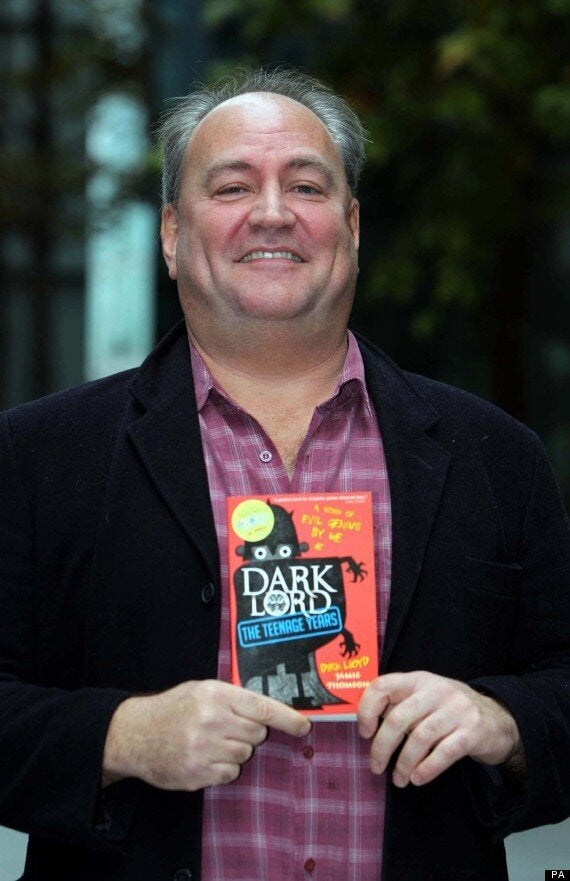 Jamie Thomson with his winning book, Dark Lord: Teenage Years
Aimed at younger readers, a book about a toddler terrorising her mother with her tantrums received the award for funniest book for children aged six and under.
My Big Shouting Day by Cambridge based author/illustrator Rebecca Patterson stomped its way to victory, beating award-winning illustrators, recognised for the witty way it finds humour in the terrible twos.
The book follows Bella, a toddler having a particularly bad day, who is able to find despair in almost everything she encounters.
Now in its fifth year, the winners of the price each received £2500 at the ceremony in the Unicorn Theatre.
This year's prize saw schools from across the country involved in the judging process with over 500 pupils selected to read the shortlisted titles.
The official judging panel included founder of the prize and former Children's Laureate Michael Rosen, comedian Mel Giedroyc, and journalist and author Lucy Mangan.
Speaking after he received his award, Thomson said: "I really didn't expect to win. It feels really good.
"I thought, 'Great, I've been nominated', but I thought I'd no chance of winning when I saw the actual shortlist.
"I was comparing all the reviews they'd had on Amazon and things like that."
He added: "I couldn't believe it at first, but then ... it's wonderful. I'm sure it hasn't really sunk in, I suppose."
The award-winning author said it is important for adults to enjoy their children's books as it helps the process of encouraging children to read.
He said: "If you're reading it as an adult to a kid and it's boring, you're not enjoying it and it's no fun.
"If you both enjoy it together - I had a friend who did exactly that with his boy and they both had a good time.
"That really gets the kid reading, gets the kid enjoying it more and gets the adult and the child to bond, and that's a wonderful thing."
Patterson, who almost missed the event today today due to her son having a vomiting bug, said it felt "like a dream" when her name was read out at the awards ceremony as the winner.
"It sounds like a cliche but it was like a dream, or like a nightmare, because I really wasn't expecting it as there were such big names on the list, so it was almost horrifying," she said.
The author said she believes her talent for children's books is down to the connection she has with young children.
"I think you also have to have a strange connection with that age group.
"If you think about a lot of children's writers, it might have been a period in their life which was for some reason important to them.
"When I was little my sister was born disabled so I think it was a slightly traumatic time, and as a result I do feel I'm slightly fixated on that age group, because they're not little kids, they really are proper people," she said.
Patterson, who had always wanted to be a children's author, based her winning book on her daughter Anna who said she was "proud" of her mother.
Elsewhere this week in Culture...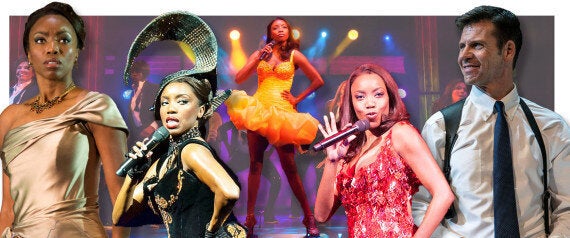 The Week In Culture