It's a sight most teenage girls would give their right arm to see, but One Direction have admitted they won't be posing naked anytime soon. Well, except for one *coughs* member (no prizes for guessing who)...
Yep, if you've got a spare £100 then Harry Styles has said he'll get 'em off *begins office collection*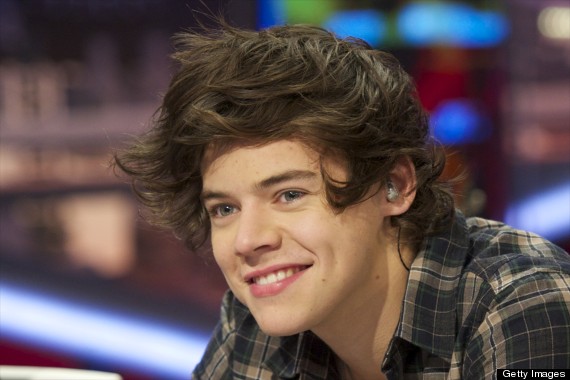 When asked how much it would take for him to strip during an interview with We Love Pop magazine, Harry said: "Not very much at all. About a hundred quid? Our stylist wants me to do a shoot in a mankind. I'm up for that."
It seems the rest of the lads are a bit more shy about revealing all to the world though, with Liam Payne adding: "A magician doesn't reveal his tricks."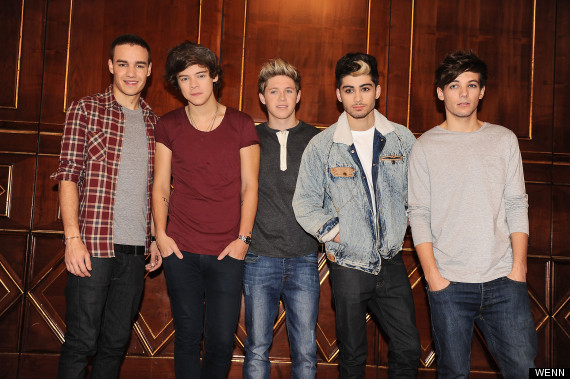 Louis Tomlinson is also saving the sight for girlfriend Eleanor Calder.
"The thing is, if everyone has seen your willy, what have you left to surprise them with?" he said.
However, Louis did reveal that the lads have all seen each other's bits, and he's even caught best mate Harry 'on the job', so to speak.
"We've all seen each other's willies. Or do you mean, have we ever caught each other with a girl? I possibly, possibly, caught Harry once.
"I had an idea that something might be going on, so I thought it'd be banter to go in and ruin it. All I did was walk in and shout "Hello!" and then walk out. I'm such a kn*b."
All of this talk of One Direction's boy bits has has left us in need of a lie down *fans self*.
And while we're doing that, find out how Louis has been busy declaring war on The Wanted...
The full interview appears in this month's We Love Pop magazine, on sale now.
BECOME AN 'X FACTOR' STAR WITH THE CHANCE TO WIN A RECORDING STUDIO SESSION
PICS: Some of One Direction have been caught up in nude photo scandals, just like this lot....
Celebrity Naked Photo Scandals