The fourth most senior cleric in the Church of England has cancelled an appearance on a radio programme as speculation mounts that he is to be appointed as the new Archbishop of Canterbury.
The Rt Rev Justin Welby, 56, Bishop of Durham, will not make a scheduled appearance on Friday's recording of BBC Radio 4's Any Questions at the National Railway Museum at Shildon, Co Durham, a spokesman from his office confirmed.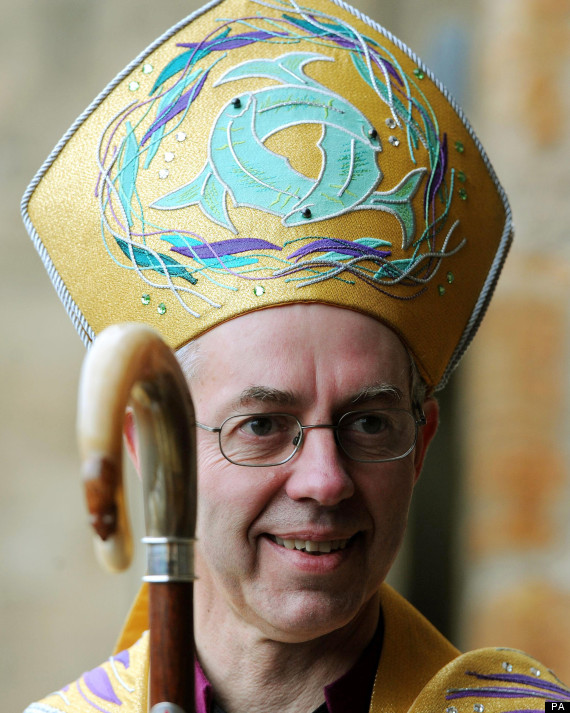 Is this the next Archbishop of Canterbury?
"Simply because of all the enquiries we are getting at the moment, it is not helpful to be doing stuff," he said.
The development comes as leading bookmakers William Hill and Ladbrokes closed their books on betting for the Archbishop of Canterbury on Tuesday after a rush of bets were placed on Bishop Welby.
William Hill said a flurry of substantial bets on Bishop Welby led to his odds being slashed from 13/8 second favourite to 4/6 red hot favourite for the post.
Ladbrokes said it had suspended betting after a rush of bets within a few hours on Bishop Welby forced him into odds on favourite at 1/2 having been a 7/4 chance earlier in the day.
Hills spokesman Graham Sharpe said: "People were opening accounts, new accounts, purely to place that bet. That always flags up the possibility that somebody knows a little bit more than you do."
If Bishop Welby is appointed as the 105th Archbishop of Canterbury and leader of the 77 million strong Anglican Communion, the move will mark a meteoric rise in his career.
The father-of-five and Old Etonian was first ordained a deacon in 1992 having worked for 11 years in the oil industry and has been enthroned as Bishop of Durham for less than a year.
Dr Rowan Williams, who leaves the post after a decade at the end of this year to become Master of Magdalene College, Cambridge, told a news conference today that he believed his successor needed a "newspaper in one hand and a Bible in the other."
Asked what qualities he believed his successor needed, Dr Williams quoted the theologian Karl Barth, who said "you have to preach with a Bible in one hand and a newspaper in the other.
"You have to be cross-referencing all the time and saying, 'How does the vision of humanity and community in the Bible map onto these issues of poverty, privation, violence and conflict?' And you have to use what you read in the newspaper to prompt and direct the questions that you put to the Bible: 'Where is this going to help me?" he said in his final press conference as President of the Anglican Consultative Council (ACC), held in New Zealand.
"So I think somebody who likes reading the Bible and likes reading newspapers would be a good start!" he said.
Dr Williams announced he was to leave as Archbishop of Canterbury in March saying: "I would like the successor that God would like.
"I think that it is a job of immense demands and I would hope that my successor has the constitution of an ox and the skin of a rhinoceros really."