Tottenham have defended their fans after the Society of Black Lawyers threatened to make a complaint to police over their claims anti-Semitic abuse is taking place at White Hart Lane.
Spurs supporters can regularly be heard chanting "Yid Army" or affectionately refer to some players as "Yiddos" as a badge of honour in reference to their large Jewish following.
The society's chair Peter Herbert says there has to be "zero tolerance" against such songs, but Spurs responded with a statement claiming their followers do not "cause any offence" by singing it.
"Our guiding principle in respect of the 'Y-word' is based on the point of law itself - the distinguishing factor is the intent with which it is used i.e. if it is used with the deliberate intention to cause offence," the club said.
"This has been the basis of prosecutions of fans of other teams to date. Our fans adopted the chant as a defence mechanism in order to own the term and thereby deflect anti-Semitic abuse. They do not use the term to others to cause any offence, they use it a chant amongst themselves.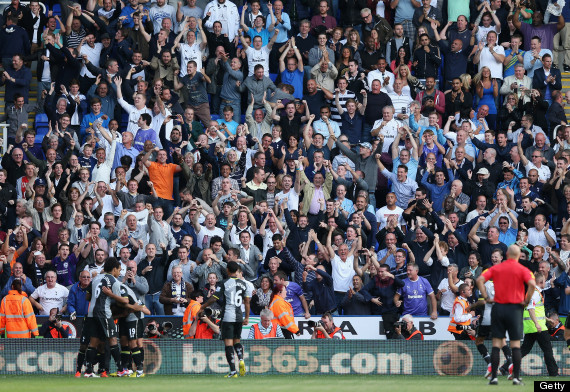 "The club believes that real anti-Semitic abuse such as hissing to simulate the noise of gas chambers is the real evil and the real offence. We believe this is the area that requires a determined and concerted effort from all parties and where we seek greater support to eradicate."
Herbert had earlier said: "It does not make a difference if it is Tottenham fans doing the chants or away fans - if they continue to do it we will report it to the police.
"There has to be zero tolerance and if that catches out Spurs then so be it."
Asked about Jewish fans themselves singing the chant, he said: "That's not acceptable either."
He added: "If neither Tottenham FC nor the FA are willing to take a stand then SBL will report the matter to the Metropolitan Police Service for investigation and, if necessary, prosecution.
The group behind the push for a black players' union have also put forward a 10-point plan to combat racism in football.
The society also wants to give referees the power to call off games if there is racial abuse from the terraces and have advised any player guilty of airing a racial insult should be sacked.