The now legendary "Gangnam style" dance has been brought to Oxford University by its South Korean creator Psy, who revealed it took 30 days to perfect his famous moves.
Students packed in to the debating chamber at the Oxford Union to hear the trendsetter deliver his first ever English public speech.
He told students about his childhood and dream to break into the music scene in his home country and how he had "always been a really good dancer".
But Psy took a month to perfect the horse riding dance which has taken the world by storm.
"'I tried not just horse. I tried every creature. Elephant, monkey, kangaroo, snake, falling leaves, sun and moon," he told Oxford students. "In Korea, my last five dance moves, they were so famous. This was number six. There was a lot of pressure."
Psy, who said it was "like a dream" to speak at the Oxford Union, also told students of his love of Queen after seeing them in concert at Wembley Stadium. The South Korean revealed his next song would be half in Korean, half in English but it was crucial his Gangnam Style lyrics remained in his native language.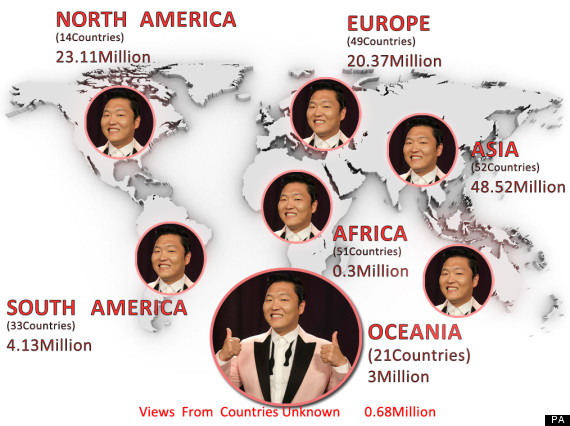 YouTube figures chart PSY's global ascent
A spokesman from Oxford Union said Psy will be the first east Asian pop star to address the historic organisation. He was invited by the Union's first South Korean and east Asian president, John Seung-yoon Lee, who went to the same school as Psy.
"The president and Psy are both from Gangnam - the area where the eponymous hit song takes its name."
Far from being annoyed his style has been copied across the globe, Psy said he found the parody videos "touching" and looked forward to the Oxford Union releasing their own.
The event culminated in true Gangnam style, with the whole chamber getting to their feet to join in with the nationwide craze.
SEE ALSO:

Watch Eton Schoolboys Performing Gangnam Style

Gangnam Style Rapper Psy Mobbed As He Arrives In UK