Some of the world's most beautiful women took to the catwalk last night as lingerie giant Victoria's Secret put on their annual fashion show.
The likes of Alessandra Ambrosio, Miranda Kerr, Adriana Lima and Candice Swanepoel returned to the Victoria's Secret catwalk alongside a host of newbies, including Harry Styles' rumoured ex Cara Delevingne.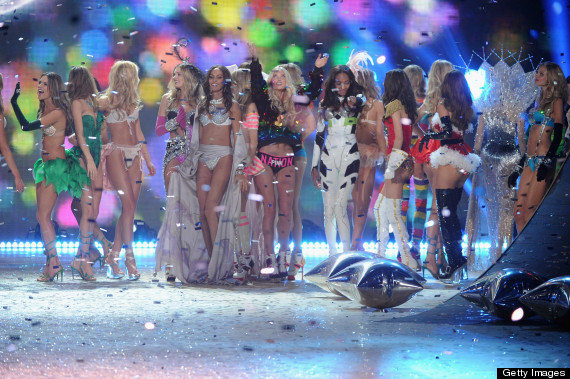 The show was full of sauce and raunch as the models strutted their stuff in an array of dazzling pieces of underwear and corsets.
Adriana Lima and Alessandra Ambrosio both showed off their toned stomachs, just months after they gave birth.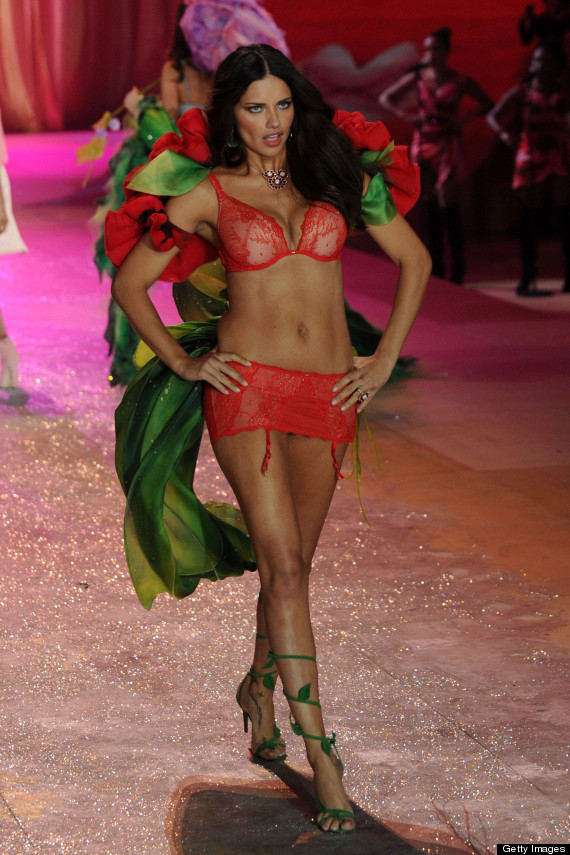 New mum: Adriana Lima gave birth two months ago
Alessandra was also given the honour of wearing the famous Fantasy Bra, which is redesigned every year and is worth a whopping $2.5 million.
She was sporting 5,200 precious and semi-precious stones, including amethysts, sapphires, rubies and diamonds.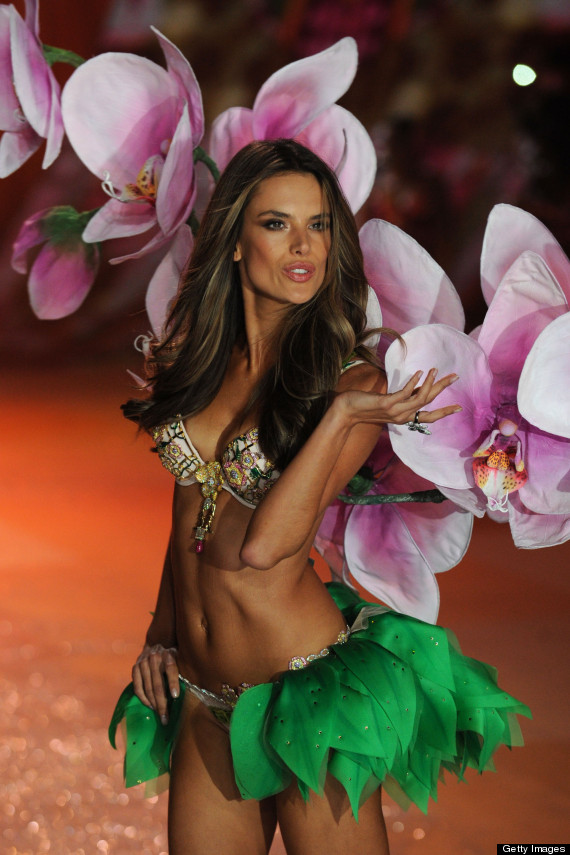 Alessandra welcomed her second child six months ago
The show, which is held at the Lexington Avenue Armory, in New York was also recorded to be broadcast on US TV network CBS next month.
And to add even more glamour to the multi-million dollar event, Rihanna also rocked up to perform in stockings and suspenders.
She then made a quick change, swapping her black dress for a pink negligee.
All Justin Bieber's Christmases came at once as he took delight in performing alongside the array of beauties on the runway.
What will Selena say?
BECOME AN 'X FACTOR' STAR WITH THE CHANCE TO WIN A RECORDING STUDIO SESSION