Bill, Tarmey, one of 'Coronation Street's most beloved stars, has died aged 71.
Tarmey played Jack Duckworth, husband of Vera, father of Terry, for 27 years. He left the soap in 2009 after suffering health problems, but was persuaded to stay with the show to help celebrate its 50th anniversary the following year.
His arguments with Vera, his spectacles held together with a plaster, his endless can't-fail schemes and self-professed way with the ladies, all made Jack Duckworth a legend on the cobbles.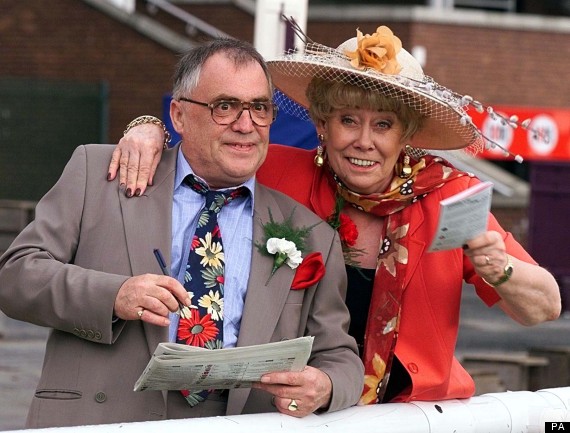 Jack and Vera Duckworth (Bill Tarmey and Elizabeth Dawn) made one of Coronation Street's most popular couples
He made his first appearance on the show in 1979, and went on to become one of its institutions. Jack Duckworth and his wife Vera were not the tranquil of couples, but their marriage withstood a hundred frying-pan moments, several when Jack was thrown out onto the cobbles, as well as dealing with their wayward son Terry, played by Nigel Pivaro. Jack and Vera's chemistry made them one of the show's most popular couples.
By the time he left the show, Tarmey was the second longest-serving actor on it, behind William Roache (Ken Barlow).
Away from the soap, in which he made his first appearance in 1979, Tarmey was a well-regarded singer, with several albums to his name. (Click here to hear Bill Tarmey on Spotify)
His autobiography Being Jack – My Life on the Street and Other Adventures was published in 2010. He leaves his wife Alma and their two children, son Carl and daughter Sara.
In pictures: Remembering the Street legend...