Ever since the 'X Factor' live shows started, Christopher Maloney (AKA shaky Scouser) has been accused of having a case of the Mariahs.
Louis Walsh was the first to call Christopher a diva on 'The Xtra Factor' a few weeks back and every week since it seems each act who gets the boot has said the same thing: he's a diva, with ridiculous demands who doesn't mix with the other contestants and 'fakes his nerves'.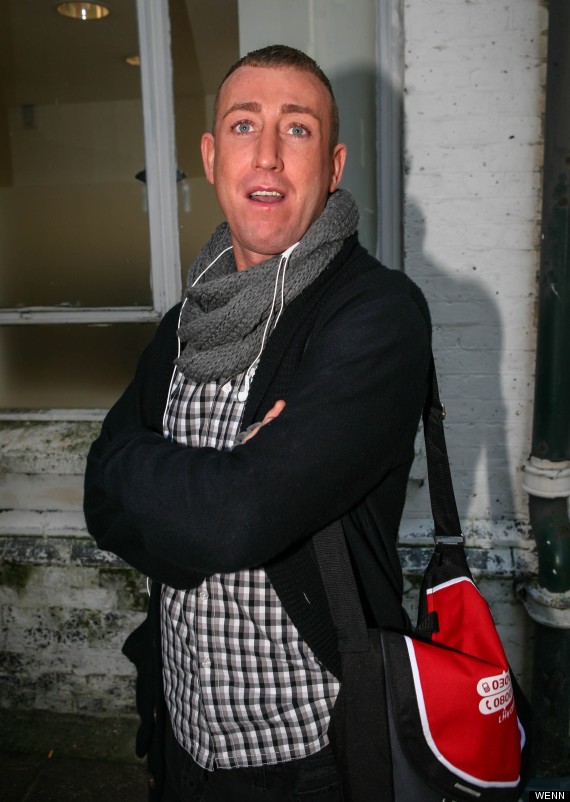 'Who you calling a diva, like?'
So, is it just sour grapes from bad losers or does Chris really refuse to 'do stairs' and has a dressing room filled with fluffy white kittens?*
Well, he's been quick to play the I'm-just-a-lad-from-Liverpool-who's-trying-to-get-a-break-Dermot card but now a contestant who's still on the show (that'll be James Arthur) has also called him out for his diva antics. On film and everything.
VOTE IN THE 2012 HUFFPOST CELEB AWARDS
Hmmm, the phrase 'no smoke without fire' springs to mind. Or maybe that should be 'no blue M&Ms in my rider, thanks'.
Click the vid above to see James call Chris a diva before being quickly ushered away by (a smirking) Rylan Clark. Tee-hee.
*maybe
FOLLOW BAGGERS BITES ON TWITTER
X Factor: The Biggest Losers