If the key to reducing cases of abuse in the home is to get people talking about the problem, then an interactive video quiz, supported by singer Alesha Dixon, should certainly help.
The animation, which is part of the 'Support a Friend' campaign run by domestic violence charity Refuge, prompts viewers to question their own beliefs about what constitutes abusive behaviour.
The video ask questions such as: "How will you respond if she confides in you? Will you say: 'But he seems such a nice guy'.. Yes or No?"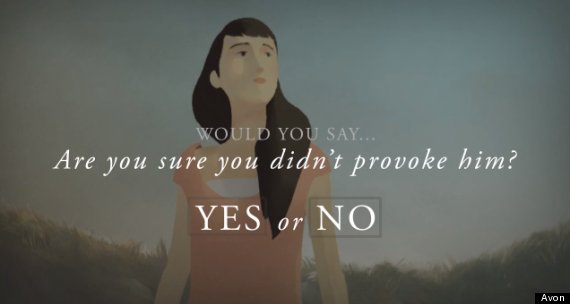 Watch the full video below and take the quiz
"It's a horrifying thought that one in 4 of my female friends could be affected by domestic violence in their lifetime. This video could help you understand more about domestic violence, spot the signs and how to support those who need it," says Alesha, who works with beauty company Avon to raise awareness of women's issues.
"Together we can pass on the word about the signs of domestic abuse in the hope of ending violence against women."
According to the video, victims seldom know how to communicate what's happening to them, as abusers often appear charming to the outside world, but are jealous, controlling and demanding behind closed doors.
The film explores how friends can better respond to a potential crisis.
"That's why I'm supporting this campaign: because the more we all understand about domestic violence, the more women will be able to escape it and rebuild their lives free from fear," says Alesha.
The 'Support a Friend campaign is the latest phase of the joint '1in4women' campaign, launched by Refuge and Avon last year, reflecting the statistic that one woman in every four will experience domestic violence at some point in her lifetime.
The striking animation video sets up four scenarios and asks viewers what they might consider doing in each situation to support a friend experiencing domestic violence. The animation unfolds in different, dramatic ways according to the responses given.
Would you recognise signs that suggest your partner could become abusive?
Signs Your 'Charming Man' Could Become Abusive
In a statement, Sandra Horley, CEO of Refuge, says: "Domestic violence is an insidious crime which affects women from all walks of life.
"Given that one woman in four will experience domestic violence at some point in her lifetime, it's likely that we all know someone who is experiencing it - whether it be a sister, daughter, friend, colleague or neighbour. Domestic violence has devastating consequences - supporting a friend could save her life."
Tweet #1in4women to support this video today and perhaps save a friend's life.
Would this video help you to help a friend? Tell us, below.