Just when you thought there couldn't possibly be any more of Rihanna to be revealed, she goes and strips completely naked.
RiRi has posed in the altogether for the cover of the latest US GQ magazine.
Well if you've got it, flaunt it we suppose.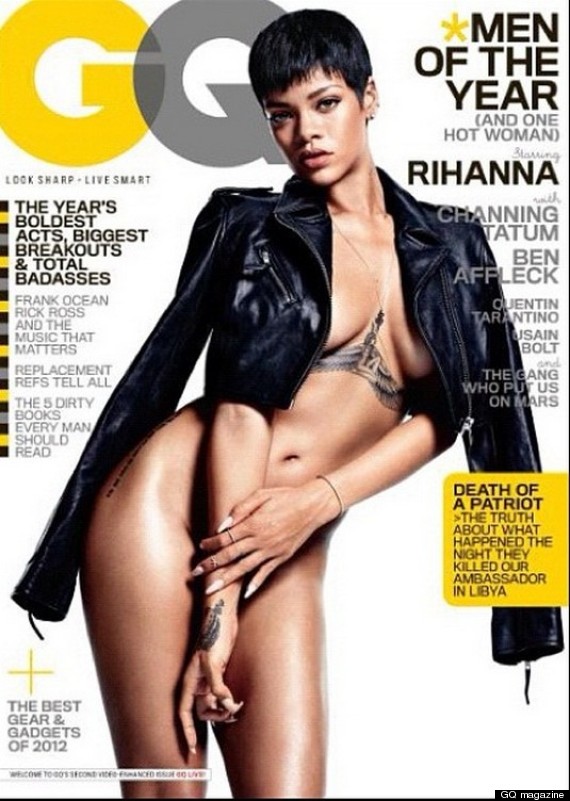 Left with only her hands and a strategically draped leather jacket to protect her modesty, the singer sizzled as she showed off her curves and collection of tattoos.
In the interview, Rihanna - who is currently linked to her ex Chris Brown - revealed who she likes to be in charge in a relationship.
"I like to feel like a woman," she said.
"I have to be in control in every other aspect of my life, so I feel like in a relationship, I wanted to be able to take a step back and have somebody else take the lead."
She continued: "I could absolutely be dominant, but in general, I'd rather... How do I say this in, like, a non-X rated version?
"Love makes you go places you probably wouldn't ever go, had it not been for love. But I think everybody still has their limits."
The full interview appears in the December issue of US GQ magazine.
VOTE IN THE 2012 HUFFPOST CELEB AWARDS