Anti-war protesters gathered outside the University College London (UCL) on Tuesday as former prime minister Tony Blair gave a speech to mark the opening of a new research institute.
Dozens of people grouped together mid-morning outside the university's main gates in central London, although the exact venue for Blair's speech, alongside former defence secretary John Reid and the education secretary Michael Gove, was unknown.
The former three-term prime minister was marking the opening of the Institute for Security and Resilience Studies.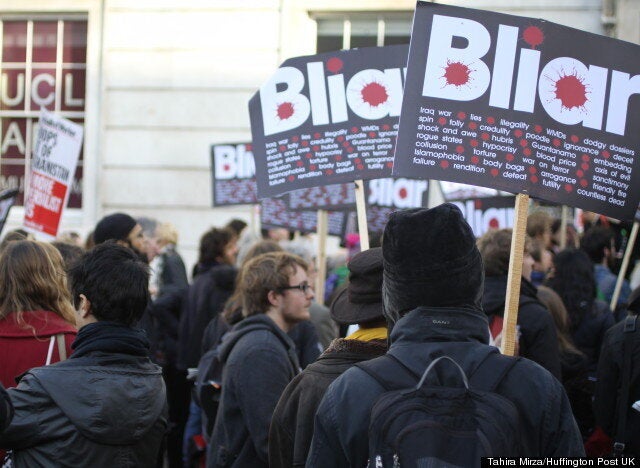 Protesters congregate outside UCL on Tuesday
"They try to hide the location of his latest warmongering effort, but they cannot hide the lies and deceit which Blair used to take us to war in Iraq.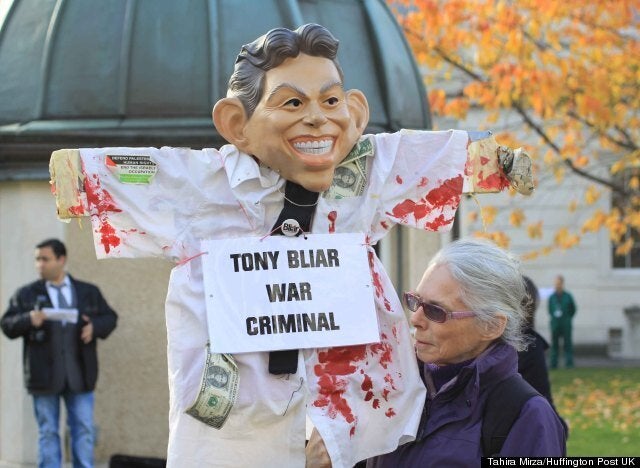 One protester stands outside UCL on Tuesday
"It is a shameful day for UCL. What genius came up with the idea that these people should be lecturing the rest of us on war and peace?"
Click through our slideshow below for more pictures from UCL...