A man charged with attempting to access bank accounts of the family of an engineer murdered in the French Alps will appear in court today.
Nigerian-born Abiodun David John, 33, is accused of eight counts of fraud by false representation after allegedly trying to get into accounts in the name of members of Saad al-Hilli's family after his death on September 5.
He will appear at Guildford Magistrates' Court on Wednesday.
Surrey Police could not confirm whether the accounts belonged to Mr al-Hilli himself and stressed that the fraud charges were not linked to the ongoing investigation into who murdered the Iraqi-born engineer together with his wife, mother-in-law and a French cyclist.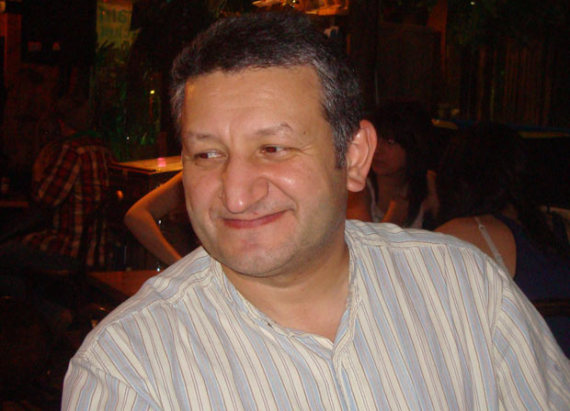 Saad al-Hilli, whose was murdered in the attack alongside his wife and mother-in-law
About 100 police officers in Britain and France are investigating the murders of engineer Mr al-Hilli, 50, his dentist wife Iqbal, 47, her elderly mother, Suhaila Al-Allaf, 74, and passing cyclist Sylvain Mollier in a horrifying gun attack near Chevaline, Lake Annecy.
The couple's four-year-old daughter Zeena lay undiscovered under her mother's corpse for eight hours after the shooting, while her seven-year-old sister Zainab was found with serious injures after being shot and beaten.
French investigators searched the al-Hilli family home in Claygate, Surrey, in the wake of the deaths.
Later in September, Surrey Police asked Greater Manchester Police to arrest John at an address in Alban Street, Salford, on suspicion of fraud offences.
John, who has since moved to London, has strongly denied any wrongdoing.
SEE ALSO: