Double denim can be a tricky trend to pull off, but being a seasoned style pro Kylie Minogue managed to do it with aplomb as she appeared on a US TV show yesterday.
Kylie - who has so far had mixed success in America - joined 'X Factor USA' host Mario Lopez on 'Exra', where she proved her most famous ass-et was still very much in tact.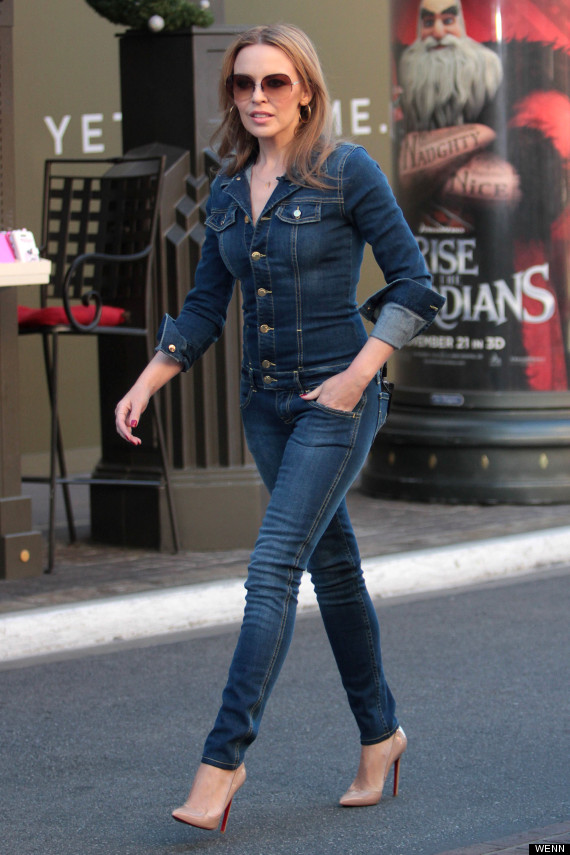 Getting down to some bump and grind, the 44-year-old's curves were perfectly highlighted by her choice of tight denim.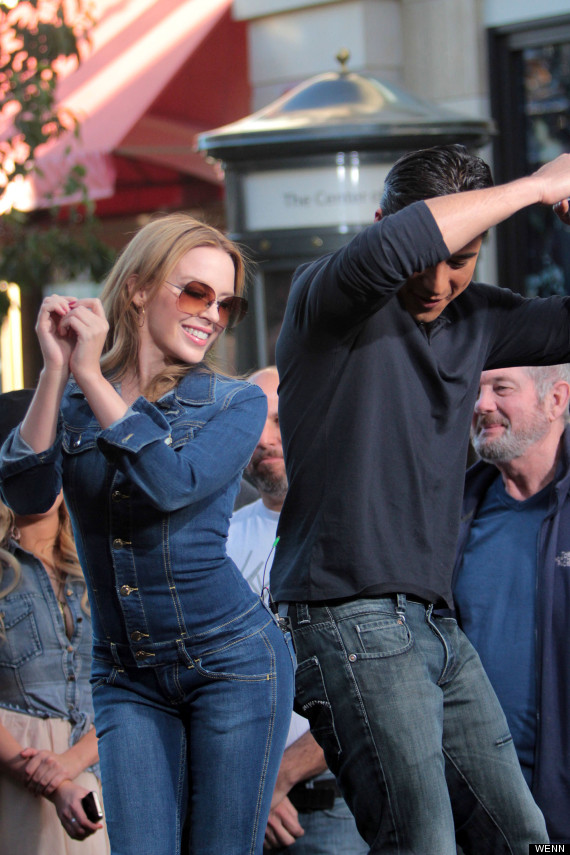 Kylie recently opened up to our cousins on the US version of The Huffington Post about how she finds being interviewed in the States difficult.
She told them: "It's a little different with you Americans because you have a different agenda, it's not like [in the UK] where I've been in people's living rooms every day for years - so, [doing interviews] can be refreshing at times.
"But having started doing this kind of thing at 18, I've been stung enough times to just be wary. I try to be open. I try to find a balance."
VOTE IN THE 2012 HUFFPOST CELEB AWARDS
Style Evolution: Kylie Minogue