You've not really made it until you've got your very own toy doll and now Little Mix have joined the likes of the Spice Girls, Kylie, Justin Bieber and One Direction by being immortalised in plastic.
The girls - Jesy Nelson, Perrie Edwards, Leigh-Anne Pinnock and Jade Thirwall - posed with their errrrm, little replicas ahead of their mini-mes hitting toy shop shelves next week.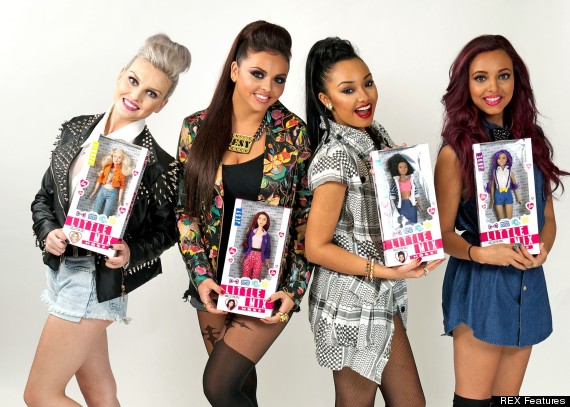 Plastic Fantastic: Little Mix pose with their dolls
Our fave is Leigh-Anne's, mainly for that amazing 'fro, but we must admit we found it tricky to tell Jesy's and Jade's apart, not that they look bothered.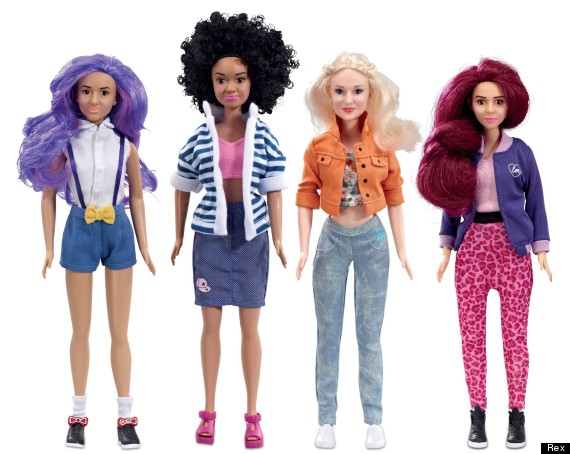 Meanwhile, the girls have revealed they've hired personal trainers to knock them into shape before they hit in the road on their first ever tour, which kicks off in January next year.
Perrie told the Daily Star: "We're quite worried because it's a tough, up-tempo album we've recorded, so it's going be an energetic tour. There's no sit down on stool moments."
Jade added: "We are in training now with personal trainers every morning because we need to get fitter, so that we can jump around and sing for this show."
And the 'Wings' hitmakers have recruited Girls Aloud's choreographer Beth Donnan to come up with some fancy dance moves.
"She did X Factor with us and worked with Girls Aloud. She doesn't take any prisoners," Leigh-Anne said.
> IN PICS: CELEBRITY DOLLS
VOTE IN THE 2012 HUFFPOST CELEB AWARDS