Rebecca Ferguson has announced she will release 'Shoulder To Shoulder', a stunning track from her debut album 'Heaven', as her next single on 16 December.
The ballad about dysfunctional love, written by the 'X Factor' runner-up, is one of the best tracks from her almost double platinum selling 2011 album and is finally getting the showcase it deserves.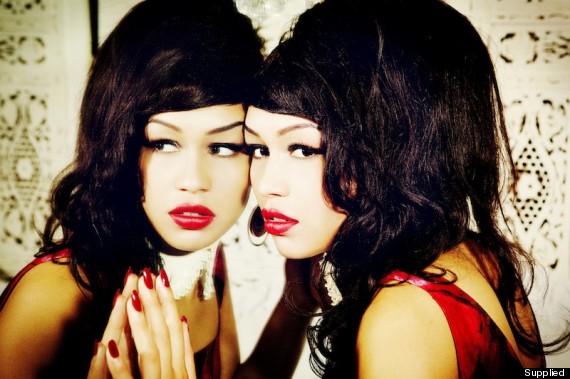 Rebecca Ferguson announces the name of her next single
Explaining the meaning behind the touching track, Rebecca said in a statement: "I wanted to make the listener think about love and relationships.
"So many times we lose track of what's important in love, and I've written about the classic dysfunctional relationship where you have two people in love, they just don't know HOW to love. It's very honest!"
INTERVIEW: Rebecca Ferguson On Changing Since 'X Factor' And People Thinking She's 'Stupid'
The Liverpudlian singer has previously released 'Nothing's Real but Love', 'Too Good to Lose', 'Glitter & Gold' and 'Backtrack' from her debut album which has sold over half a million copies in the UK alone and has spent 41 weeks in the UK album chart so far.
Watch a stylish studio version video for 'Shoulder To Shoulder' at the top of the page. Is it your favourite Rebecca Ferguson song yet?
COMPETITION: TV and and internet lovers, win a complete YouView from BT package worth over £650, including a YouView box, BT broadband and a TV subscription. Click here to enter via our Facebook page.