A raunchy new Broadway play starring Henry Winkler and Alicia Silverstone is set to close after just five days.
The Performers, a farcical look at the adult entertainment industry, opened on Wednesday night (14 November) at the Big Apple's Longacre Theater, but after a lacklustre round of reviews, producers have decided to end the production's run on Sunday (18 November).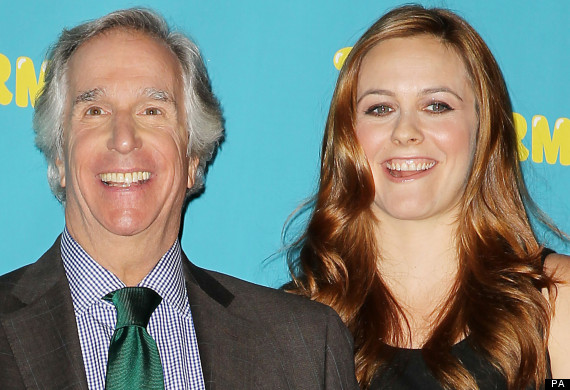 Henry Winkler and Alicia Silverstone
Taking to Twitter to announce the news, Winkler said: "Well sad but true The Performers is closing this Sunday the 18th of nov SO If u are coming you have 5 more shows to chose (sic) from Love, Henry."
Ironically, the Happy Days star revealed last month (Oct12) that he wouldn't unpack his suitcases until the critics had their say on the show.
He said, "I don't live... (in New York), so I'm in a hotel. Better than renting an apartment. In a hotel, at least they make my bed. And although I've brought enough clothes to last through next spring, I haven't unpacked yet. I won't unpack until I see the reviews."
Elsewhere this week in Culture...