The three newest MPs in the Commons came together on Saturday to campaign for Labour ahead of the forthcoming Rotherham by-election.
Corby by-election winner Andy Sawford was joined in the main shopping area of the South Yorkshire town by Lucy Powell, who won in Manchester Central, and Stephen Doughty, who claimed Cardiff South and Penarth.
The trio were in Rotherham to support Labour candidate Sarah Champion and were joined by a range of other Labour figures including South Yorkshire MPs Michael Dugher, Caroline Flint and John Healey.
Champion said Labour's clean sweep in the parliamentary elections this week would not lead to complacency.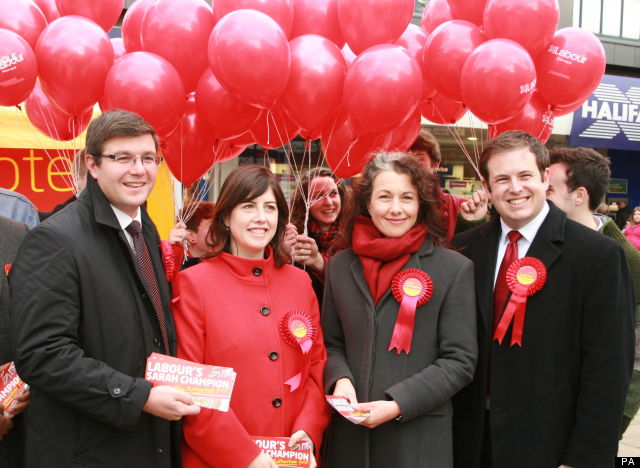 New Corby MP Andy Sawford was among MPs who campaigned for Champion on Saturday
She said: "We're definitely not going to take it for granted. We need every single vote. We need everyone to come out and start voting.
"The fact that in the police commissioners elections the turnout was 15%, we can't have anything like that. We've really got to get every vote."
Champion, who currently runs the Bluebell Wood children's hospice in Yorkshire, said she did not see the by-election at the end of the month ending in a repeat of Mr Galloway's triumph in Bradford West.
There were reports of a walk-out at the meeting which selected Champion for Labour amid calls for a local candidate.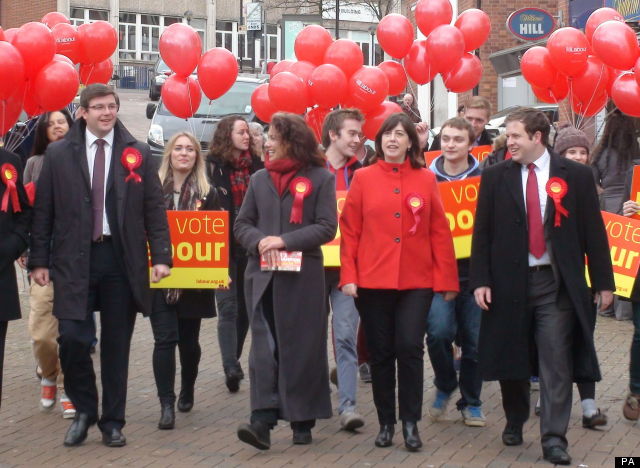 Champion is attempting to claim the seat vacated by Denis MacShane
But she said: "The issues over the selection were really procedural issues. They weren't against me at all. And all of the councillors have rallied round incredibly strongly because what we want here is a Labour MP."
Sawford said: "Corby and East Northamptonshire is a seat that is always really closely fought.
"The road to Downing Street runs through Corby. Since the seat was created, no party has formed a Government without winning Corby.