James McClean, the Sunderland winger, has received death threats after he chose not to wear a poppy for their Premier League fixture at Everton last week.
Derry-born Republic of Ireland international McClean was the only Premier League player who opted against wearing a replica shirt with a poppy emblazoned on it.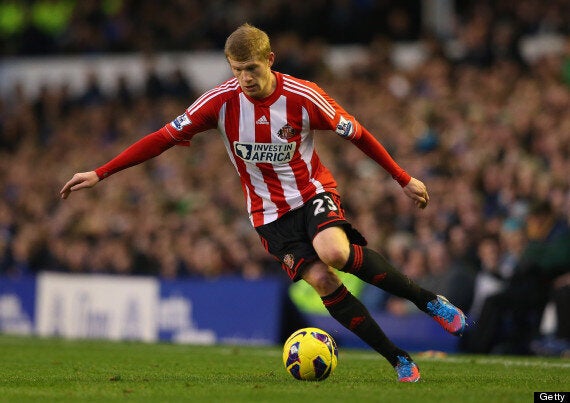 McClean did not wear a poppy at Everton
The 23-year-old was booed by some Sunderland supporters when he came on as a second-half substitute in their 3-1 win at Fulham on Sunday.
"James will deal with the booing," Black Cats manager Martin O'Neill told Sky Sports after the game. "I think it is to do with the issue last week, it's a free choice in this world," said O'Neill.
"James has lived with a lot of things - he's getting death threats too now so that doesn't help."
McClean's decision against wearing a poppy is believed to be motivated by the British Army's treatment of Northern Ireland. Large sections of the Catholic community reject the poppy appeal, whose donations go towards the Royal British Legion.
Sunderland distanced themselves from condoning McClean's "personal choice" last week but evaded condoning it.