Luxury retailers must focus on providing a rounded customer experience, rather than simply flogging goods, if they are to survive the ongoing recession.
According to a new report by The Future Laboratory, commissioned by the property company Grosvenor, has found there are five key areas luxury brands must improve to keep their customers happy.
1) Providing one-on-one experiences
2) Micro-events that are highly tailored to suit VIP shoppers, larger community moments that are shared via digital tools and clever event management. These events are now about much more than pop-up and publicity; they will be highly tailored to suit VIP shoppers. Cocktail parties for 200 people are now old hat - something more intimate such as a sit-down dinner is now en vogue
3) The creation of luxury villages where familiarity and conviviality are key - providing a healthy mix of amenities such as coffee shops on retail streets
4) The evolution of luxury maisons towards a future of luxury temples - creating the 'at home' experience, featuring lounges, libraries, fine art and private apartments for entertainment all under one branded roof, is evolving. Chanel, New Bond Street and Burberry, Regent Street command units over 20,000 square feet and show huge brand confidence
5) The power of large retail spaces dedicated to just one category, "shrines" to product that the Future Laboratory calls Mono Luxe - True rarity will be redefined so as the consumer we feel privileged by experiencing a one-off branded moment. As an example, Villa Moda recently invited prized customers to help staff unpack the new season's fashions as they arrived in-store, offering them the chance to buy items before the clothes hit the shop floor
These five are driven by research which has shown consumers want "intimacy, meaning, story, quality, provenance and a true sense of wonder", according to Tom Savigar of The Future Laboratory.
In addition, figures from the Boston Consulting Group showed sales of luxury 'experiences' – from art auctions to spas – are growing 50% faster than sales of high-end goods, and will rise by 12% a year until 2014.
New technology will be used to support this with the growth of personalised shopping services, such as a mobile app that alert assistants on a shopper's previous purchases.
And the Future Laboratory believes successful retail experiences will 'evoke the senses', to make the events more memorable.
Speaking to Huff Post UK, Mintel's European retail analyst John Mercer explained many luxury brands had been sluggish to offer a transactional website because it is difficult to replicate the added-value experience of boutique shopping in an online space.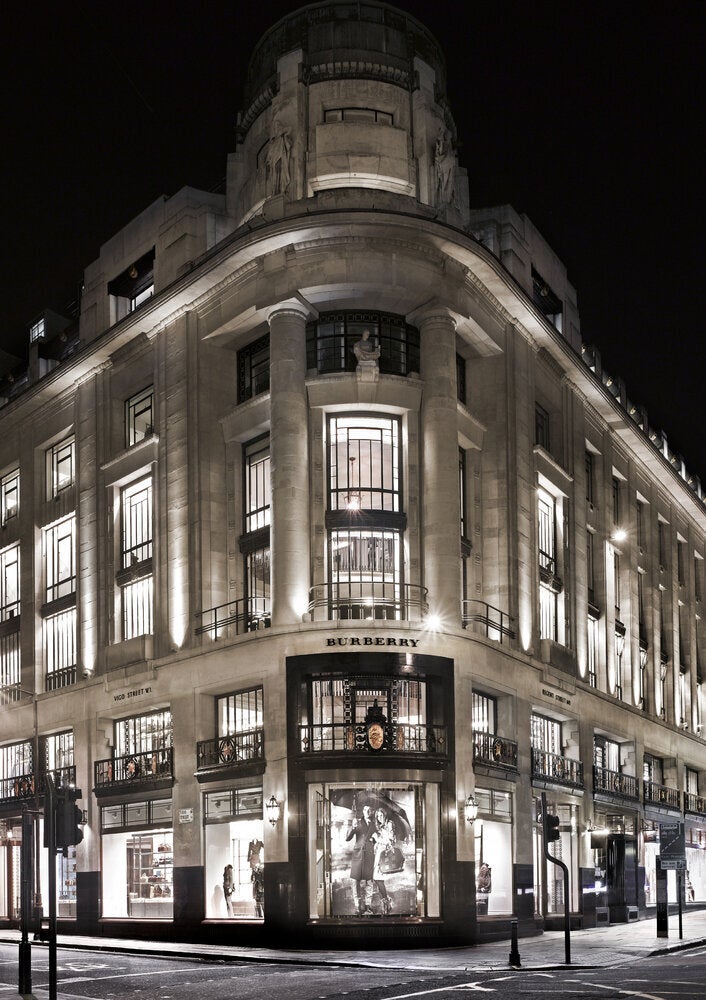 Burberry Regent Street Store
Burberry has launched interactive digital stores to try and steal a march on its rivals
"Recent innovations from two of the major luxury houses, Burberry and Louis Vuitton, suggest different ways of delivering this luxury experience in-store - using a large, brand-wide scale for off-the-shelf goods and an intimate, personal service level for bespoke goods," he said.
"Burberry's new Regent Street store is about scale and theatre with a digital focus: plasma tile video walls and touch screens streaming content bring a high-tech approach to the luxury retail experience in a larger-store environment. The digital focus of Burberry's Regent Street store is a real innovation for a sector that primarily trades on an image of tradition and longevity."
Elsewhere, Louis Vuitton has rolled out exclusive, intimate Haute Maroquinerie salons in selected flagships, focused purely on providing a bespoke bag design service.
"With so many of the luxury brands investing in company-operated stores, and moving away from wholesaling, we expect the luxury sector to be one of the most innovative in delivering added-value retail experiences," Mercer added.
Joanna Wells, editorial director for online shopping site ShopStyle, told Huff Post UK she agreed with all of the five points highlighted by the report.
"A personalised experience is the ultimate in luxury. You can get dressed by the styling team and understand how they see the collections being worn together; It's like peaking behind the curtain.
"And as for luxury villages, just look at Westfield; it's got all the top brands you love in one place as well as upmarket eateries and champagne bars."
Wells also agreed the lux retail space is not only a physical business but also a digital one.
"Shrines with apps, allowing instant exclusivity and gratification, which can be easily segmented are appealing to different demographics within a category," she said.
However, not everyone believes true luxury can be delivered online.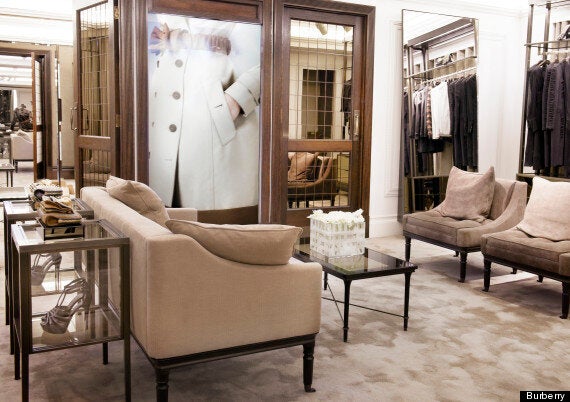 Is luxury shopping about the touchy-feely element for you?
Lee Coleman, managing director of Q Gifts at Quintessentially, told Huff Post UK the future of retail was a collision of space and atmosphere, service and product.
"It's about engineering these moments and in my view, retailers have wrongly invested in technology – everyone on the shop floor has an iPad – great, but what are you doing for the customer? We believe there is no point in having an iPad when you could be there in person with the customer," she said.
"The majority of our customers have invested time in meeting with our team of stylists so that we take the hard work out of shopping and researching. We know what really works best for each and every customer."
Coleman cited the success of Dunhill House & Matches Town House in London as proof that those with money to spend on lifestyle items actually like the feeling of being catered and cared to.
"They have more time to sit in an exclusive, comfortable house than surf the week because each and every person who walks through these exclusive houses are made to feel unique and special," she concluded.
Can luxury service really be delivered in a digital world? Let us know your thoughts below.