A website offering casual sex for students has already become a huge success, particularly among female students from Oxford University, it has emerged.
ShagAtUni.com, sister site to Date At Uni, has accumulated more than 30,000 members across the UK, and it's only been running since October.
HuffPost UK had a quick chat with founder Tom Thurlow to see just what the fuss was all about.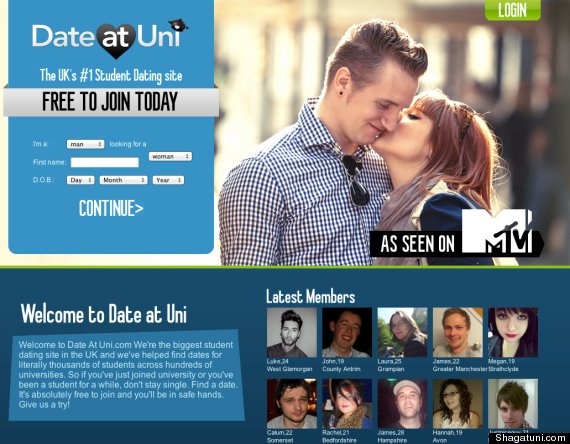 DateAtUni.com, Thurlow's original site, which he has now expanded on after receiving requests to help students meet for sex
"I thought there could be a market for students who just want sexual relationships," the young entrepreneur explained. "And after the huge take up I've had on it after only two months of launching, I would definitely say there is a market."
Thurlow, who is 22 years old, has been presenting his own MTV online show called "The Freshers" for five years, and hit the headlines when he was 13 after launching a second-hand book enterprise.
"The site is still young but interest has been phenomenal," he continues. "We now have about 2,000 new users join every day.
"Being a student is a rite of passage for a lot of young people in the UK, and with it, comes a lot of self discovery and trying new things. A lot of students might not want to get involved in a serious relationship but meeting new partners for sex is something that can be done with no strings attached. And it's a lot of fun...
"I've not been to university myself but I have lots of friends that have been or do go. Presenting my own show has definitely given me all I need to know about the wild life students live."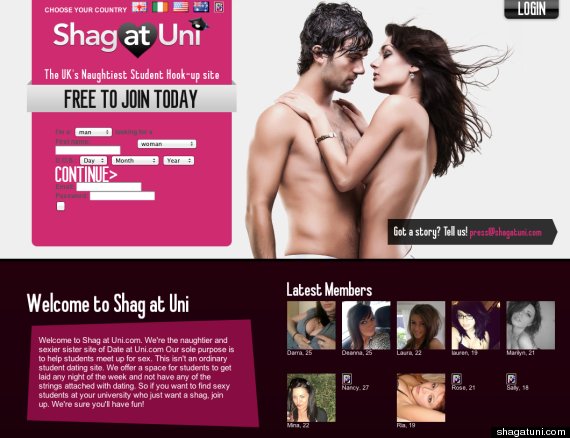 The welcome page of ShagAtUni.com
Although the site has more male members than female (60 to 40), the welcome page features just women. But Thurlow insists: "It's important for us to show male users (our larger audience) who is on our site.
"However, because we are new, I'm constantly making changes in line with our growth and the feedback we receive. Shag at Uni certainly isn't sexist, we have thousands of female users using the site alongside our male users."
More than 700 women from Oxford University have signed up to the site since its launch, while rivals Cambridge have the lowest amount of members in the whole country.
"I am not surprised," Thurlow told the Daily Mail. "When I tour the country filming MTV Freshers the Oxford students are always the most wild.
"They are always uptight in the day but by night they were always the craziest. It doesn't surprise me they have the highest proportion of women looking for sex."
The site states its sole purpose is to "help students meet up for sex".
"[It is a] Space for students to get laid any night of the week and not have any of the strings attached with dating.
"Whether you're a shy student who feels more comfortable making introductions online or a university player who needs to guarantee they're getting action each night of the week - our site accommodates every type of student.
"We even get female students sign up who are already in a relationship. When you're away from home and away from your partner for that length of time, we understand you have sexual needs to be fulfilled."
Membership is a £5 one-off fee for men while it is free for women.
The National Union of Students said students should prioritise their safety if they were considering getting involved.
"University students sexual practice is entirely a personal choice," an NUS spokesperson said. "The main consideration for the NUS is of course safety first and safe sex information is available from most Students Unions."